About the programme
Storebrand Future Impact is developed in collaboration with Future Leaders Global, aiming to empower and mobilize a new generation of conscious leaders taking on the global challenges of our time, responsibly, ethically and sustainably.
The programme is anchored in critical management studies, deep learning and complexity theory. We teach three skills; self-leadership, relations and collaborations and complex problem-solving.
The Storebrand Future Impact participants will take part in five gatherings between September 2020 and June 2021, in addition to professional and social events organized internally at Storebrand.
The application deadline was 28 February 2020.
Theoretical overview
The program is built around three main areas, with the following definitions:
Self-leadership
The ability to influence oneself (thoughts, feelings, will, behaviour); to cope with everyday life, performance, growth, and moral maturation.
Leadership
The ability to foster and build healthy relations and collaborations in community and organisational life; you in relation to others.
Impact
The ability to understand context, develop and solve problems, at various scales and levels of complexity; understanding old systems and how to make better ones.
Impact and change
Change is and has always been driven by people. Especially leaders. We are proud to work with Storebrand to develop internal role models and change agents. Leaders who can further develop the company culture and inspire others to take new approaches to challenges and seek the opportunities of tomorrow.
Elin Nørve, founder Future Leaders Global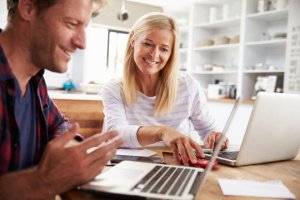 The offer
Full-time positions at the Nordic region's leading center of competence within sustainable investments

Storebrand Future Impact graduate programme, in collaboration with Future Leaders Global

The programme language is English, while the full-time positions may require full professional proficiency in Norwegian, depending on the role.

All candidates will combine the Storebrand Future Impact programme with full-time employment at Storebrand, in various positions in various departments, creating an interdisciplinary team.
Other benefits
Advantageous pension and insurance packages

Low rates on loans

Great gym facilities and more than 20 active sports groups

Flexible work hours and many social activities