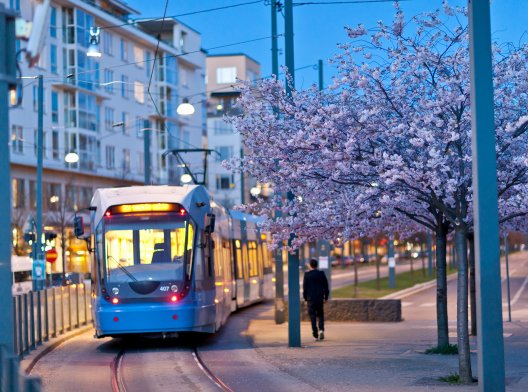 Storebrand is committed to achieve net zero greenhouse gas emissions across all its assets under management by 2050. Storebrand was one of the founding members of the United Nations-convened Net-Zero Asset Owner Alliance. We also became a member of the Net Zero Asset Managers Initiative in 2021. Our long-term ambition is backed up by short-term strategies and by 2025 emissions for specific asset classes will be reduced by 32%.
We have designed an engagement approach to create an impact in the real economy and encourage companies to define and implement climate strategies align with the goals of the Paris Agreement and reaching net-zero emissions by 2050 or sooner. A special focus will be given to 20 emitters¹ generating amongst the most emissions in our portfolios. We will also continue to engage with a number of banks in order to understand their exposure to the fossil fuel industry. Our participation in the Climate Action 100+, The Institutional Investors Group on Climate Change (IIGCC) as well as the Principles for Responsible Investment (PRI), connects us with like-minded investors and offers platforms for collaborative engagement.

We expect investee companies to:
Implement a strong governance framework which clearly articulates the board's accountability and oversight of climate change risk.
Take action to reduce greenhouse gas emissions across the value chain, consistent with the Paris Agreement's goal of limiting global average temperature increase to well below two degrees Celsius above pre-industrial levels, aiming for 1.5 degrees.
Provide enhanced corporate disclosure in line with the final recommendations of the Task Force on Climate related Financial Disclosures (TCFD)
Support for effective measures across all areas of public policy that aim to mitigate climate change risks and limit temperature rise to 1,5 degrees Celsius. Storebrand will no longer invest in companies that deliberately and systematically lobby against the goals and targets enshrined in the Paris Agreement.
Support just transition by including workforce and community issues in climate-related engagement on corporate practices, scenarios and disclosures.