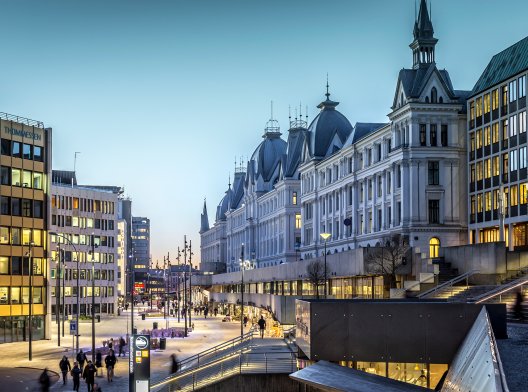 As one of Norway's largest property managers, we also offer real estate as an investment class for our institutional clients.


Property provides good risk-adjusted returns
Property has historically provided good risk-adjusted returns, and for several reasons it is suitable for various investment portfolios.


Investing in real estate funds provides:
High, continuous direct returns, typically 70-80% of the total returns
A high level of inflation hedging, because the rent is normally indexed with inflation
Limited co-variability with other asset classes
We offer investment in real estate through Storebrand Eiendomsfond Norway KS (SEN KS). This is Norway's largest independent real estate fund, which means that the fund is 100% equity funded.
The fund provides institutional clients with exposure to a well-diversified and fully developed property portfolio in Norway. SEN KS was established in 2010 and is managed by Storebrand Eiendom.