The research organization Bloomberg New Energy Finance reports that the Danish wind turbine producer Vestas Wind Systems will lead a global coalition to make wind blade recycling commercially viable.
Vestas Wind Systems is a frequently referred to "solution company", which is the term that Storebrand Asset Management uses to describe companies that contribute positively to the UN Sustainable Development Goals, without causing significant harm to society or the environment. The creation of new wind blades from discarded material fits nicely with Vestas Wind System's industry-leading ambition to build zero-waste wind turbines by 2040.


Key takeaways
Storebrand aims to have 15% of total assets under management invested in solution companies by 2025. Solution companies that drive positive change to solve complex problems will be part of this cluster
Wind energy is the green investment segment which is forecasted to have the highest growth potential towards 2030 and 2050 alongside solar energy
Discarded turbine blades that end up in landfills pose a challenge for wind power producers
The circular life cycle of wind turbines is crucial for wind energy as a holistic solutions theme
Interdisciplinary coalitions with a mix of academic, entrepreneurial, and experienced business actors have the potential to drive innovation and set new standards in the global wind energy segment

Headwind Challenge
Today most turbine blades that reach the end of its life cycle are discarded to landfills because the material structure is difficult to recycle. BloombergNEF estimates that 250 000 blades will have to be decommissioned globally by 2030. To manage the reputational risks associated with unrecyclable materials to landfills, the industry is now acting on solutions. Increased customer focus on life cycle sustainability and regulatory measures to achieve circular business models contribute to nudge the development.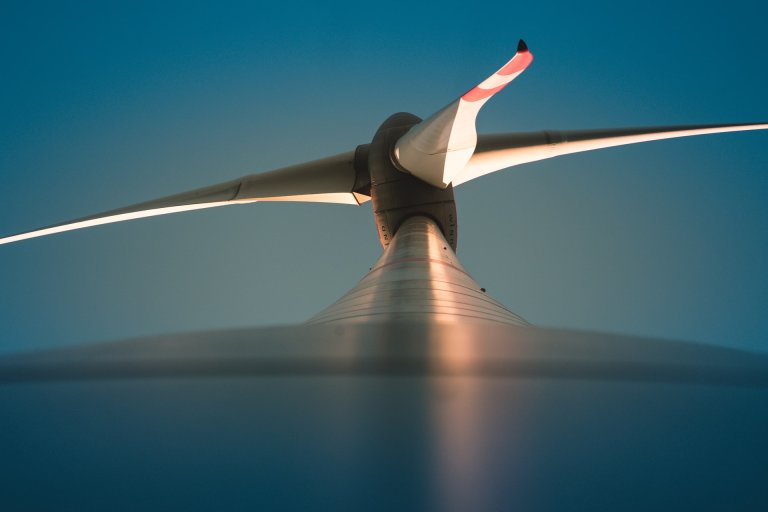 Tailwind Solution
The wind technology magazine WindTech International writes that a new initiative will be led by Vestas Wind Systems, called CETEC (Circular Economy for Thermosets Epoxy Composites). CETEC will disassemble the blades into fibers and epoxy, the adhesive that glues materials together while maintaining flexibility in the blade. The next recycling step is a chemcycling process, which will break down the components into virgin materials that can be re-used for new turbine blades.
The coalition of partners from industry and academia thereby target to solve the major challenge of turbine blade end-of-life management for the wind industry.


Wind is Key to Reach Net Zero
The International Energy Agency (IEA) (page 14) report "Net Zero by 2050 – A Roadmap for the Global Energy Sector" recently shook the markets worldwide by presenting turnaround milestones for how to reach net zero emissions globally by 2050. The IEA has been perceived to be rather conservative in its estimates of growth in renewables and the role of fossil fuels towards 2050. In the most recent report, however, a pathway for rapid turnaround of global industries was presented. The step that gained attention was perhaps that there is no need for further investments in new fossil fuel supply projects, or final investment decisions in new unabated coal plants. The ambitious Net‐Zero Emissions by 2050 Scenario (NZE) describes how energy demand and the energy mix will need to evolve if the world is to achieve net‐zero emissions by 2050. To reach the 1.5 degree target of the Paris Agreement, the report calls for "scaling up solar and wind rapidly this decade, reaching annual additions of 630 gigawatts (GW) of solar photovoltaics (PV) and 390 GW of wind by 2030, four times the record levels set in 2020".

Call for Material Efficiency
Furthermore, the NZE scenario presents three main types of behavioral change, of which materials efficiency gains is one. Materials efficiency includes "reduced demand for materials, e.g. higher
rates of recycling, and improved design and construction" (page 67). As a key milestone and decision point, the report emphasizes that "Strategies should also include measures to reduce industrial emissions through material efficiency, for example by revising design regulations, adopting incentives to promote longer product and building lifetimes, and improving systems for collecting and sorting materials for recycling" (page 131).
To summarize, the wind segment becomes an even more attractive solutions theme with the combination of renewable energy and a fully circular life cycle. The high growth potential with a circular business model is essential to all companies' license to operate in the future. The sustainability pioneers of today need to stay innovative to capitalize on the solutions of tomorrow.

An overview of the blade recycling project can be found at Cision.com