Meet the team



Philip Ripman
Portfolio Manager
Portfolio Manager, Storebrand Asset Management (2015-)
Storebrand Asset Management's team for sustainable investments (2006-2015)
MA in Chinese Studies, and MA in Political Science.
Specializes within the areas of politics, climate change, the commercialization of sustainability and how to integrate the Sustainable Development Goals as investment themes.



Sunniva Bratt Slette
Investment Analyst
Investment Analyst, Storebrand Asset Management (2020-)
Sustainability analyst, Storebrand Asset Management (2017-2020)
Event Coordinator NTNU Sustainability (2016 - 2017)
MSc in Industrial Economics and Technology Management (NTNU, 2016 and Ajou University, South Korea, 2014)



Ellen Grieg Andersen
Investment Analyst
Investment Analyst, Storebrand Asset Management (2020-)
Project leader trainee, Storebrand Asset Management (2019 – 2020)
Master's degree in International Economics with a focus on China (Lund University, 2018) and a BSc in International Business in Asia from Copenhagen Business School (2017), including a semester at Fudan University in Shanghai (2016)

Paradigm Shift for a Zero Emission EU Transport Sector
Published December 14, 2020 | By Sunniva Bratt Slette
The European Commission presented a new strategy on smart mobility on December 9th. If this strategy is implemented, it represents a shift from incremental change to fundamental transformation of Europe's transport system.
"Sustainable and Smart Mobility Strategy" outlines a range of policy actions that are designed to deliver a 90% reduction in the EU's transport emissions by 2050. Team Solutions believes that the strategy reinforces the importance of the sub-theme "Mobility" in the solutions investment theme "Sustainable Cities". This topic is important in the Solutions Analysis process, both concerning the search for mobility solution companies that was performed in 2020 and going forward. Citing the report, key targets for a sustainable transport sector include:


By 2030:
at least 30 million zero-emission vehicles will be in operation on European roads.
100 European cities will be climate neutral.
high-speed rail traffic will double.
scheduled collective travel of under 500 km should be carbon neutral within the EU.
automated mobility will be deployed at large scale.
zero-emission vessels will become ready for market.

By 2035:
zero-emission large aircraft will become ready for market.

By 2050:
nearly all cars, vans, buses as well as new heavy-duty vehicles will be zero emission.
rail freight traffic will double.
high-speed rail traffic will triple.
the multimodal Trans-European Transport Network (TEN-T) equipped for sustainable and smart transport with high speed connectivity will be operational for the comprehensive network.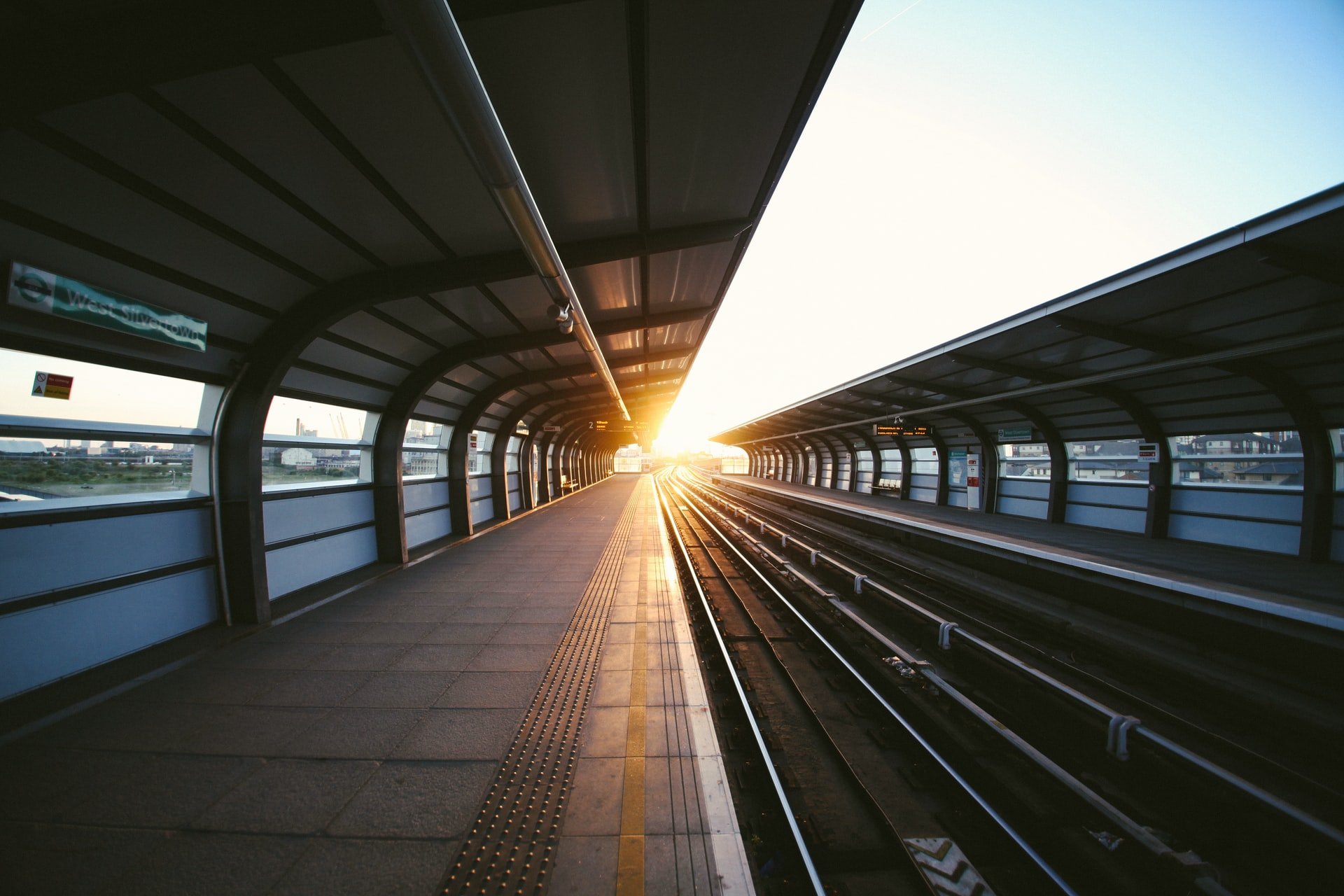 To reach these ambitious targets, the strategy is designed to be Sustainable (zero emission airports, marine ports, freight transport, urban and interurban transport); Smart (artificial intelligence, automated and multimodal mobility) and; Resilient (preventing the spread of pandemics, safe, affordable and accessible transport). A carbon pricing incentive is discussed in the report, extending the EU Emission Trading System (EU ETS) to include the maritime transport sector.
To summarize, the smart mobility strategy can indicate which sectors will benefit from the EU's capital allocation that is needed to reach the zero emission climate targets. Companies that operate within automation, electrification and seamless transport both in cities and internationally are well positioned to excel on the pathway to net zero emissions.



TechCrunch: Spacemaker, AI software for urban development, is aquired by Autodesk for $240M
On November 17th, breaking news hit the market that the American software company Autodesk has acquired the Norwegian scale-up Spacemaker. Autodesk initially became part of the Global Solutions fund in 2018, due to its pioneering within CAD, or computer-aided design. The technique allows for technical sketches, virtual design and testing using software. This leads to better design, more durable solutions, efficient product development and improved success rate of new products or buildings.
Team Solutions has kept an eye on Spacemaker for several years due to its innovative approach to urban planning and the use of artificial intelligence (AI) in the pre-construction phase of buildings. The strike of genius in coupling two such innovative business concepts and sound organizational cultures might pave the way for more sustainable housing. Considering the fact that we will be two billion people more in 2050 than we are today, sustainable densification of urban areas is highly necessary.
Autodesk is a significant position in Storebrand Global Solutions, with a market cap of 55,4 billion USD.

Read more about the acquisition at TechCrunch

Should we invest in e-commerce?
Published October 20, 2020 | By Ellen Grieg Andersen
The trend of investing in E-commerce has been identified by other asset managers as an investment opportunity, because of the industry's potential to enable inclusion, but we have taken a more holistic approach when identifying investment opportunities through the lens of the 2030 Agenda for Sustainable Development. Lessons from the pandemic has taught us that an even more emphasis should be put on the interlink between the SDGs. Health is linked to climate, climate is linked to finances, finances is linked to education etc. Thinking holistically, however, can sometimes be tricky as potential investment opportunities can slow down the development of other SDGs.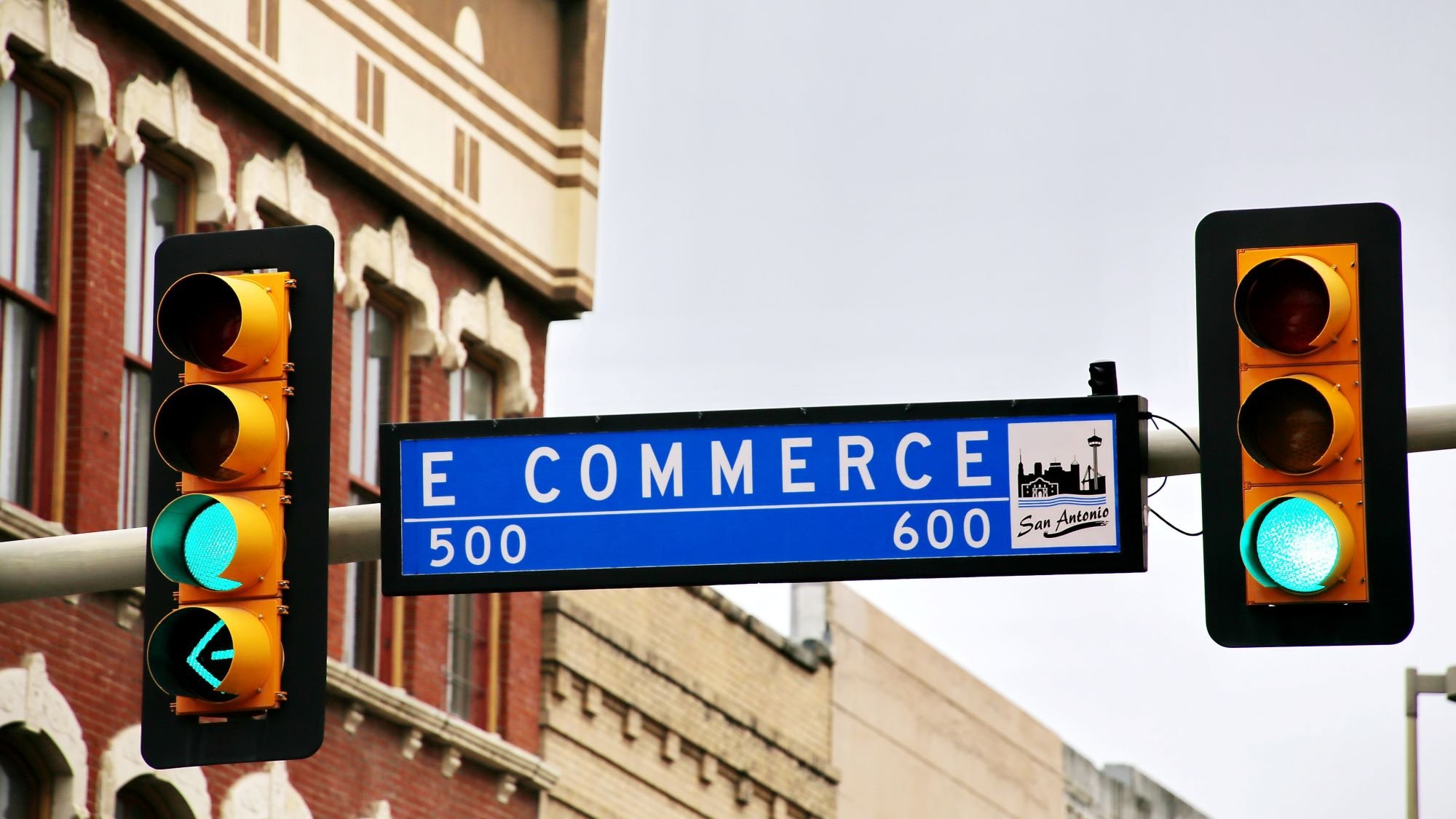 Investing in e-commerce:
Empowerment lies in the heart of the Sustainable Development Goals (SDGs). A company's approach to equal rights and opportunities is an important factor in its business activities and its effect on sustainable economic growth in society.


E-commerce can be an important enabler for, especially women entrepreneurs to take part in the global market. According to World Economic Forum (WEF) the unfolding of the e-commerce revolution, has created a fairer and more inclusive balance by reshaping the global business environment to provide more room and opportunity for small business, especially those headed by women. The World Trade Organization (WTO), WEF and the Electronic World Trade Platform (eWTP) launched the initiative 'Enabling E-commerce' in 2017 to start the conversation on how e-commerce policy and practices can benefit small businesses.


Evidence show that e-commerce could be an important industry to drive inclusion. However, e-commerce can be harmful in the development of other key SDG themes, here is why:
Consumerism: consumer shopping habits have drastically changed over the last couple of years, even more so as a result of the ongoing pandemic. E-commerce has been a part of driving this habit as more products are available at competitive prices, driving the consumer to buy a new product rather than fixing the existing one. This concept can harm the development of a circular economy. Some parts of the industry, however, have addressed this issue by creating platforms that sells second-hand products.
Environment: the environmental impact of e-commerce has been proven difficult to measure, due to local transport, type of delivery etc. Studies have shown that 1 / 3 of all customers have returned purchased items within the period of three months. This causes double transportation and may require disposal of the returned product rather than resale. Some platforms disclose information on the environmental impact of the product, making some customers choose the eco-friendlier option. Even with this option many customers are likely to choose the cheapest and fastest solution, because the customers of e-commerce demand fast delivery. According to ICAO and McKinsey, air cargo transports 80% of cross-border B2C e-commerce shipments. On the contrary, some studies suggest that e-commerce can reduce CO2 emissions because customers will use their cars less by receiving their purchased goods at the door. Moreover, music and e-books are positive aspects of e-commerce because it replaces physical products with virtual ones. This reduces the use of raw materials and the energy needed to manufacture and transport the product¹.

These factors will make it difficult for players in this industry to be aligned with the upcoming EU Taxonomy.

Moreover, to ensure an inclusive e-commerce landscape other challenges of the industry needs to be addressed. Without the right approach big players can easily dominate the market. Reducing the digital divide should be emphasized to make sure that every stakeholder has access to digital services:

As we have demonstrated we can see several ESG risks linked to the industry. As of today, it is difficult to identify potential e-commerce companies to invest in, that does not harm the development of other SDGs. Hopefully new and emerging business models in e-commerce will develop in the future. As an investor, it is interesting to follow how the industry will develop, because it can be a powerful tool for growth and inclusion. The industry should take use of the potential it has to make an inclusive and environmentally friendly industry, creating growth for the global community.

¹Research and Markets, 2020 Report on the Environmental Impact of E-Commerce, 2020

Smart Sustainable Cities
Published July 1, 2020 | By Sunniva Bratt Slette

Cities consume 80% of global energy and emit 70% of global carbon emissions. Last week I attended a digital conference on Smart Sustainable Cities, Transportation and Buildings in Toronto to learn more about recent innovation within sustainable urbanization. Virtual attendance, of course. My key takeaways from the conference are the following:


Cities need to be constructed to set human well-being in the center, circular economies as a starting point, and integrate nature-based solutions as a key to climate resilient urban development.
While good internet quality is convenient, access to digital services can not be taken for granted in all cities worldwide. Researchers from Lubumbashi, the second largest city of The Democratic Republic of the Congo, explained on a fuzzy line how the high cost of internet led them to program a new videoconference tool¹.
How can we reduce the 40% of energy consumption is attributed to the building sector? Indian researchers showed how targeting heating, ventilation and air conditioning (HVAC) is a good start. HVAC consumes significant amounts of energy and is likely to grow explosively towards 2030 due to higher temperatures worldwide. An eye-opening technique is to use nature-based solutions like Natural Ventilation (NV). NV in building design means natural wind passages that reduce the need of electric ventilation, which saves energy.
Utilize local building materials. Why not use sand from the Sahara Desert to get building materials and reduce desertification simultaneously? By mixing one third plaster and two-thirds dune sand, the researchers in Algeria produced a new and useable brick type².
eHealth is a rapidly growing technology which enables user friendly access to health services and enables elderly to live at home for longer. Researchers from Hong Kong presented how simple sensors and Transfer Learning, a Deep Learning technology, could classify human activity with a 91.64% accuracy³.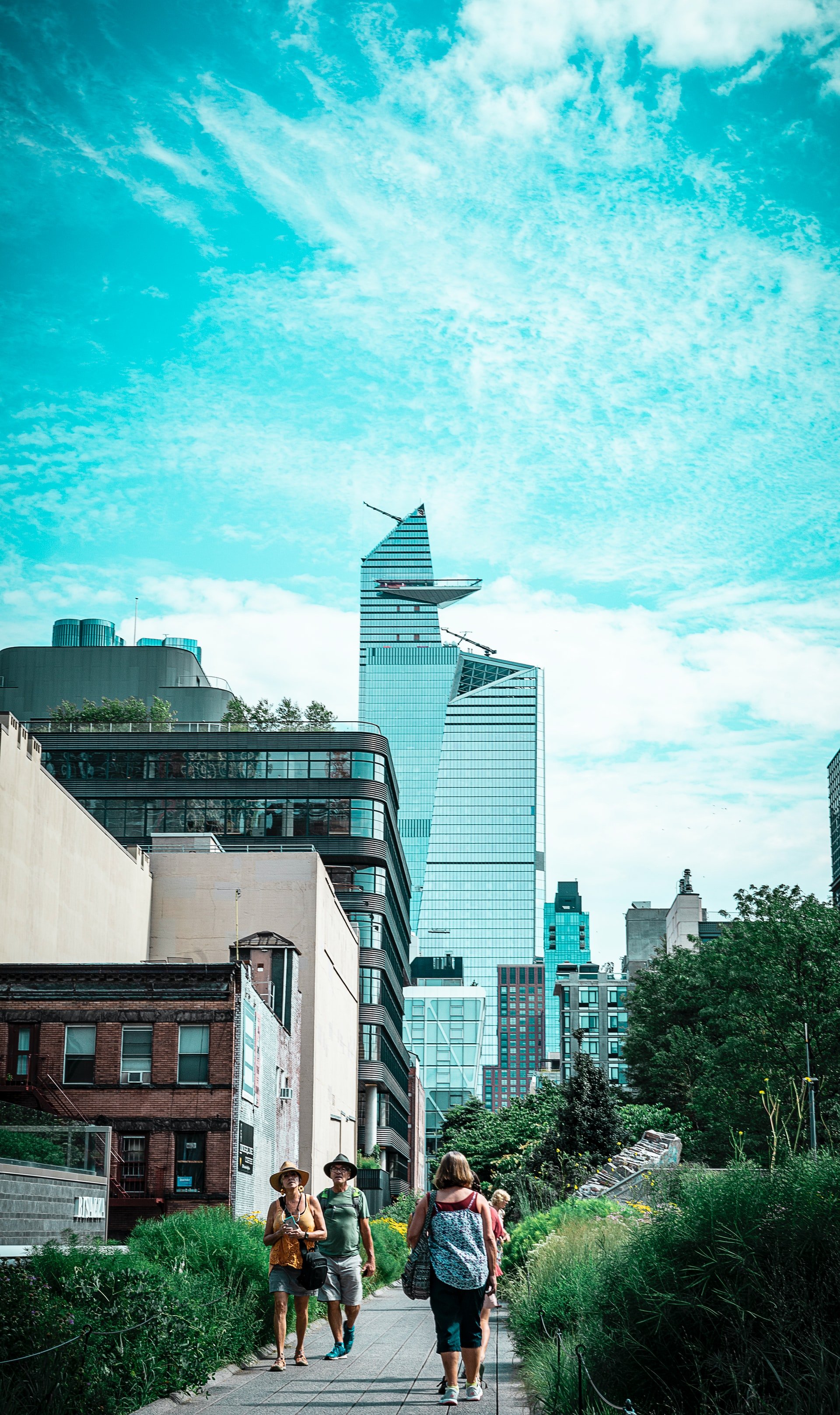 Summary
From an investor perspective, it is important to get an overview of the technologies and potential growth areas within promising investment themes. Sustainable cities is one of four investment themes in the fund Storebrand Global Solutions. The fund already invests in companies that typically operate in sustainable building materials, heating, ventilation and air conditioning (HVAC), urban planning, sustainable transport and energy efficiency. The International Conference on Smart Sustainable Cities provided new examples of innovative solutions within building technology, urbanization, communication, transport and healthcare. It showed that there are technologies and techniques that enable use of local building materials, prevents use of unnecessary resources and reduces energy consumption. There are crossovers between sustainable cities and empowerment, since access to digital services, financial services and health services are central enablers for societal participation and well-being. Going forward, investments need to find companies that enable cities to be constructed with human well-being in the center, set circularity as a starting point, and the integration of nature-based solutions as a key to climate resilient urban development. In spite of a global Covid-19 lock-down, the digital conference demonstrated that knowledge can easily cross borders.


¹Blaise Fyama, Elie Museng, Grace Mukoma, Conference Proceedings, Toronto Canada Jun 18-19, 2020, Part XI
²World Academy of Science, Engineering and Technology International Journal of Civil and Architectural Engineering Vol:13, No:6, 2019
³Bruce X. B. Yu, Yan Liu, Keith C. C. Chan, Toronto Canada Jun 18-19, 2020, Part IX, Vision Based Daily Routine Recognition for Healthcare with Transfer Learning

Access to digital services
Published May 18, 2020 | By Philip Ripman
It was announced recently that Facebook, along with several key companies will be building a 37,000km long cable around Africa and connect to Europe and the Middle-East. It will connect 21 landings in 16 countries in Africa and will "underpin the further growth of 4G, 5G and fixed broadband access for hundreds of millions of people".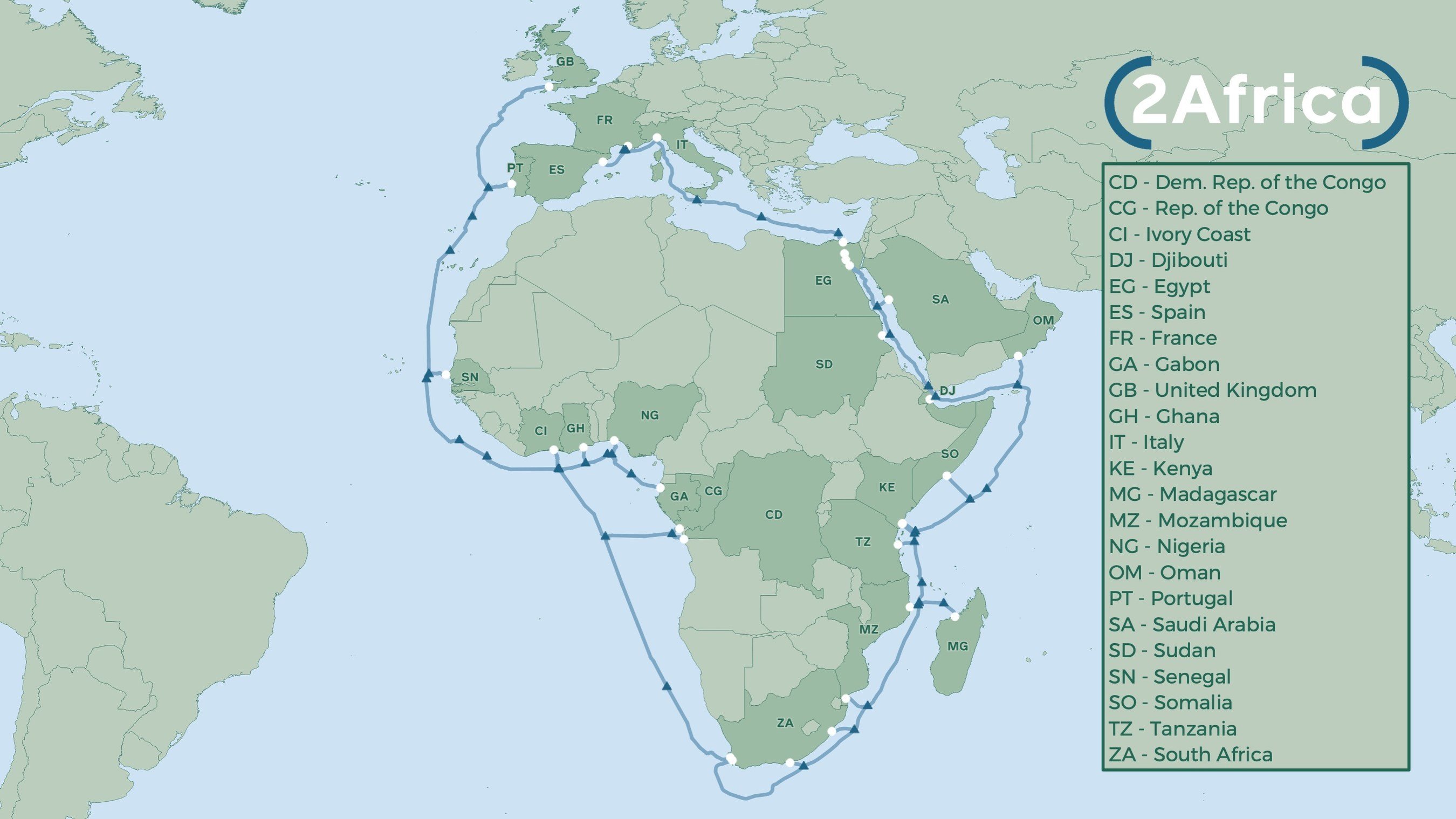 Digital inclusion is a key sub-theme in Global Solutions and includes several of the companies involved in this project, Orange and Vodafone specifically. A wholly owned Nokia company, Alcatel Submarine Networks is appointed to build the cable – also a company included in Global Solutions.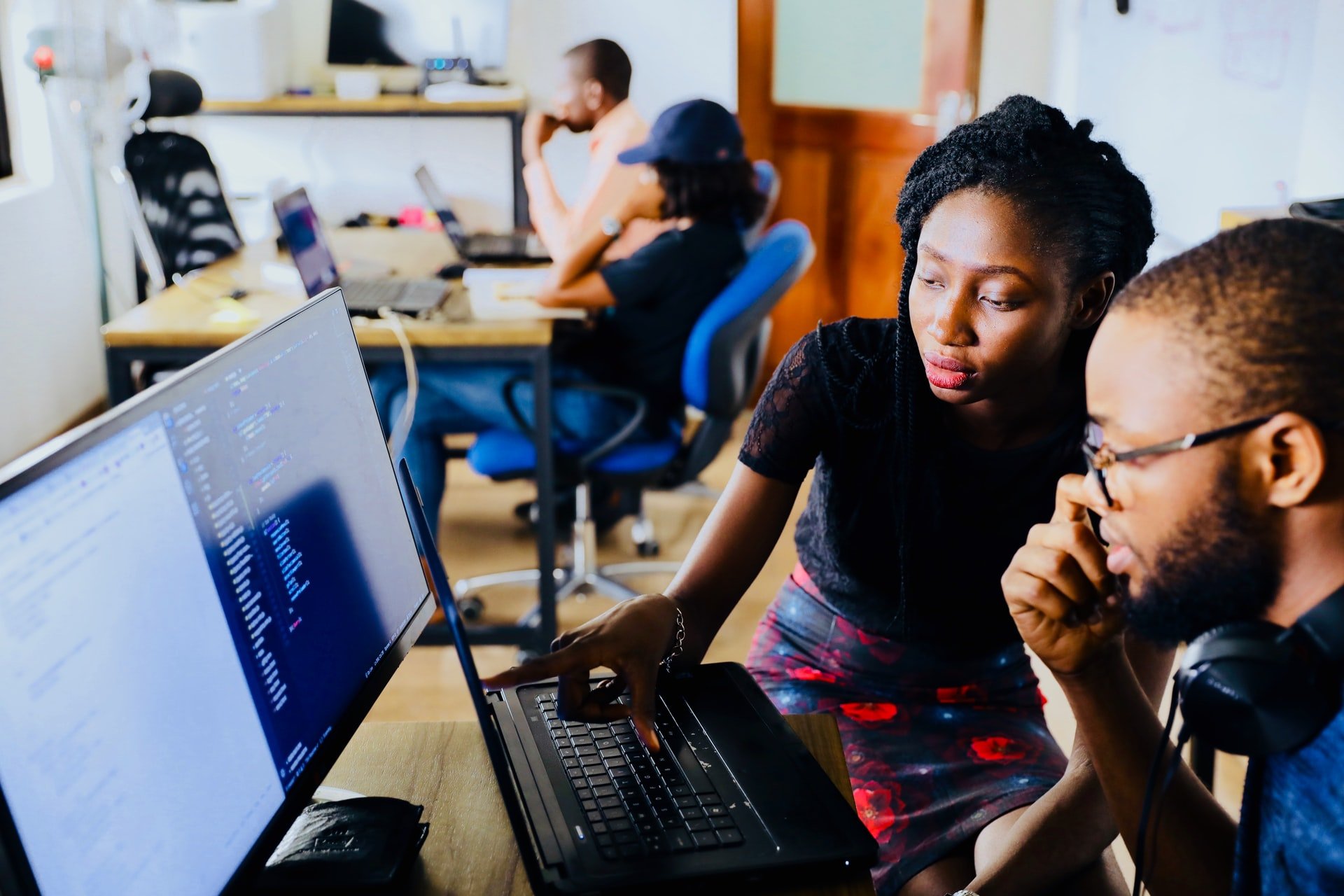 Digital inclusion is a necessary pre-condition in order to achieve better access to financial services and better access to healthcare. This is typically the kind of activity and types of company that we want exposure to – companies that realize the staggering extent of the challenges and can respond accordingly.
There will be challenges ahead in this space, but this is a welcome development and one that reaffirms our thesis connected to Empowerment.


Facts on Empowerment



The mobile industry connects over 3.5 billion people to the internet (47% of the global population), which means over half the worlds population remain offline unable to participate and unaware of the opportunities.
69% of adults have a bank account globally, and roughly 1.7 billion adults remain unbanked.
Half the world lacks access to essential health services.
Women in low- and middle-income countries are 10 per cent less likely than men to own a mobile, which translates into 197 million fewer women than men owning a mobile.
Women make up half the world's population and yet represent a staggering 70% of the world's poor.
Only 52 per cent of women married or in a union freely make their own decisions about sexual relations, contraceptive use and health care.


Performance of Orange, Vodafone and Nokia
Orange - performance ytd -20% (as of 18/05) | Vodafone - performance ytd -19% (as of 18/05) | Nokia - performance ytd -1,8% (as of 18/05)


References
GSMA Connected Women – The Mobile Gender Gap report 2019
GSMA – The State of Mobile Internet Connectivity 2019

IB Green Minds: In conversation with Philip Ripman
Published April 2, 2020 | By The Imperial College Business School
"Nico chats to Philip Ripman, fund manager of the highly successful Storebrand Global Solutions fund - a fund focused on investing in companies helping to achieve the United Nations Sustainable Development Goals. They discuss Philip's unorthodox career pathway, his stand-out investment philosophy and Philip's view on how things may evolve after our current global lockdown", IB Green Minds writes.



Bloomberg: Top ESG Manager Is a Philosophy Graduate With Outsized Returns
Published March 11, 2020 | By Jonas Cho Walsgard
"Storebrand fund ranks as the best performer of Europe's highest-graded climate funds", Bloomberg writes.


Disclaimer
A fund having performed well in the past is no guarantee for future returns. Other factors with an impact on how a fund may perform in the future include market developments, the fund manager's performance, the fund's risk profile, and management fees. When the shares a fund is invested in decline in value, it may lead to negative returns.