Smart Sustainable Cities
Published July 1, 2020 | By Sunniva Bratt Slette

Cities consume 80% of global energy and emit 70% of global carbon emissions. Last week I attended a digital conference on Smart Sustainable Cities, Transportation and Buildings in Toronto to learn more about recent innovation within sustainable urbanization. Virtual attendance, of course. My key takeaways from the conference are the following:


Cities need to be constructed to set human well-being in the center, circular economies as a starting point, and integrate nature-based solutions as a key to climate resilient urban development.
While good internet quality is convenient, access to digital services can not be taken for granted in all cities worldwide. Researchers from Lubumbashi, the second largest city of The Democratic Republic of the Congo, explained on a fuzzy line how the high cost of internet led them to program a new videoconference tool¹.
How can we reduce the 40% of energy consumption is attributed to the building sector? Indian researchers showed how targeting heating, ventilation and air conditioning (HVAC) is a good start. HVAC consumes significant amounts of energy and is likely to grow explosively towards 2030 due to higher temperatures worldwide. An eye-opening technique is to use nature-based solutions like Natural Ventilation (NV). NV in building design means natural wind passages that reduce the need of electric ventilation, which saves energy.
Utilize local building materials. Why not use sand from the Sahara Desert to get building materials and reduce desertification simultaneously? By mixing one third plaster and two-thirds dune sand, the researchers in Algeria produced a new and useable brick type².
eHealth is a rapidly growing technology which enables user friendly access to health services and enables elderly to live at home for longer. Researchers from Hong Kong presented how simple sensors and Transfer Learning, a Deep Learning technology, could classify human activity with a 91.64% accuracy³.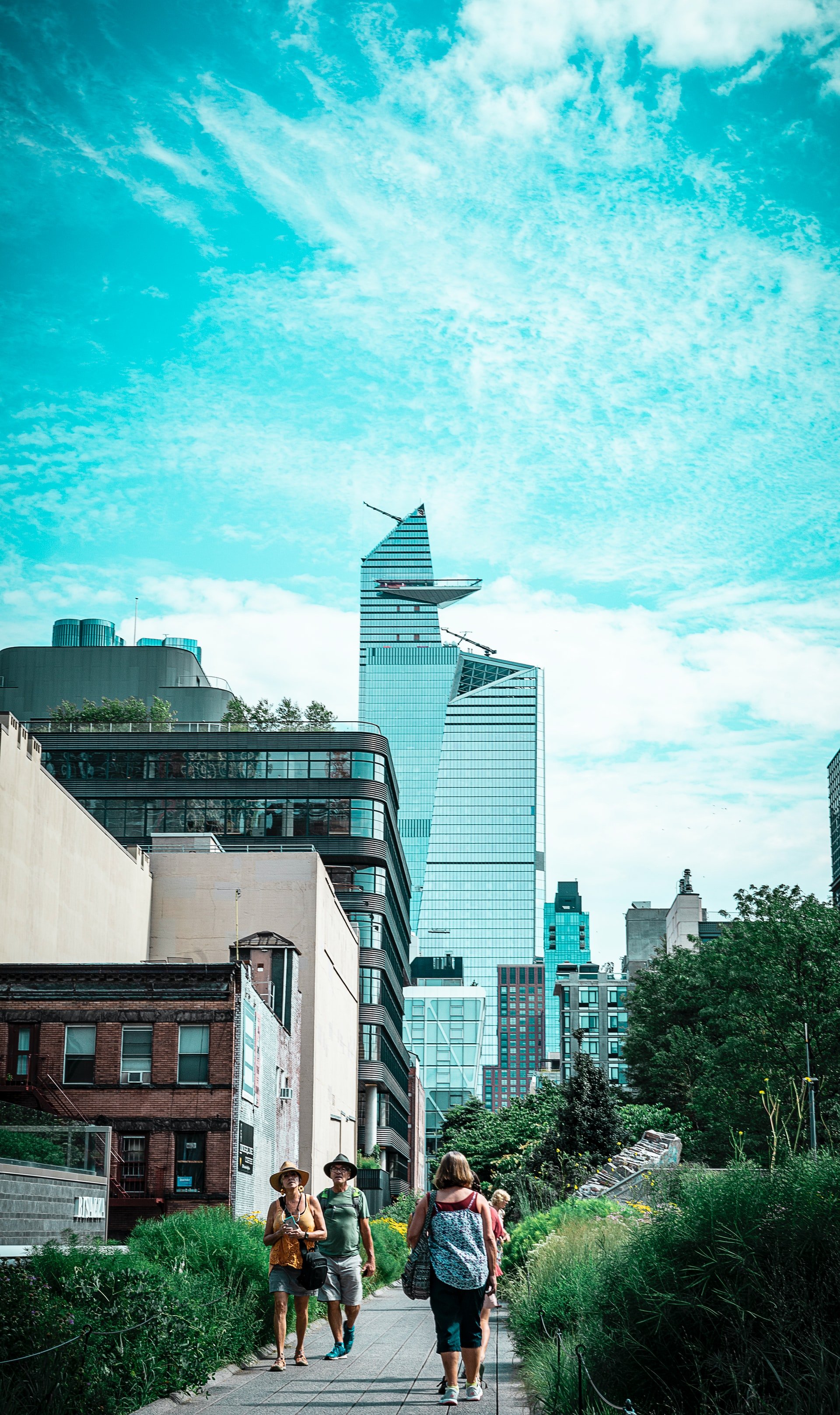 Summary
From an investor perspective, it is important to get an overview of the technologies and potential growth areas within promising investment themes. Sustainable cities is one of four investment themes in the fund Storebrand Global Solutions. The fund already invests in companies that typically operate in sustainable building materials, heating, ventilation and air conditioning (HVAC), urban planning, sustainable transport and energy efficiency. The International Conference on Smart Sustainable Cities provided new examples of innovative solutions within building technology, urbanization, communication, transport and healthcare. It showed that there are technologies and techniques that enable use of local building materials, prevents use of unnecessary resources and reduces energy consumption. There are crossovers between sustainable cities and empowerment, since access to digital services, financial services and health services are central enablers for societal participation and well-being. Going forward, investments need to find companies that enable cities to be constructed with human well-being in the center, set circularity as a starting point, and the integration of nature-based solutions as a key to climate resilient urban development. In spite of a global Covid-19 lock-down, the digital conference demonstrated that knowledge can easily cross borders.


¹Blaise Fyama, Elie Museng, Grace Mukoma, Conference Proceedings, Toronto Canada Jun 18-19, 2020, Part XI
²World Academy of Science, Engineering and Technology International Journal of Civil and Architectural Engineering Vol:13, No:6, 2019
³Bruce X. B. Yu, Yan Liu, Keith C. C. Chan, Toronto Canada Jun 18-19, 2020, Part IX, Vision Based Daily Routine Recognition for Healthcare with Transfer Learning
Related content
The Storebrand Global Solutions Strategy

Meet the team



Philip Ripman
Portfolio Manager since 2015

Senior ESG Analyst, Storebrand 2006-2015

Master's in Political Science, MA in Chinese Studies

Specializations: Politics, Climate Change, the Commercialization of Sustainability and how to integrate the Sustainable Development Goals as Investment Themes.

Ripman has held numerous positions within the company including Group Head of Sustainability. Through his engagement with Sustainability he has advised several governments and institutions on topics ranging from coal exclusions, environmental impacts of human activities to policy requirements to achieve international climate agreement targets.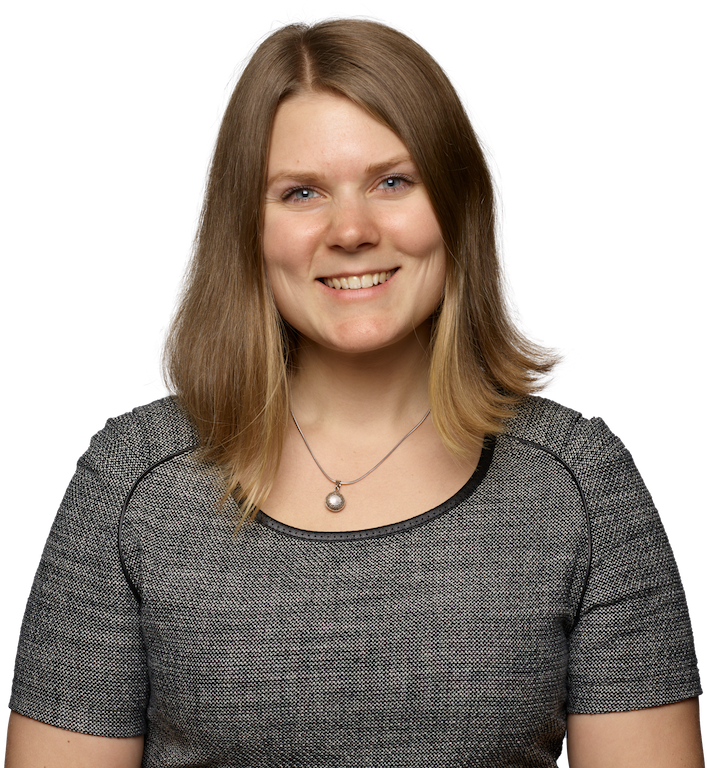 Sunniva Bratt Slette
Bratt Slette joined Storebrand Asset Management's Solutions Investment team as an investment analyst in April 2020. She has worked in the Storebrand Asset Management's Sustainable Investment team since 2017. Bratt Slette previously worked for the strategic research area NTNU Sustainability, with particular expertise in climate finance and smart sustainable cities (2016 - 2017). Holds MSc in Industrial Economics and Technology Management (NTNU, 2016 and Ajou University, South Korea, 2014).
Ellen Grieg Andersen
Greig Andersen joined Storebrand Asset Management's Solutions Investment team as an investment analyst in April 2020. She has a Master's degree in International Economics with a focus on China from Lund University (2018) and a BSc in International Business in Asia from Copenhagen Business School, including a semester at Fudan University in Shanghai (2016). Grieg Andersen started in a graduate position at Storebrand Asset Management in September 2019. She has previously worked for the Norwegian Red Cross as a finance coordinator.
Access to digital services
Published May 18, 2020 | By Philip Ripman
It was announced recently that Facebook, along with several key companies will be building a 37,000km long cable around Africa and connect to Europe and the Middle-East. It will connect 21 landings in 16 countries in Africa and will "underpin the further growth of 4G, 5G and fixed broadband access for hundreds of millions of people".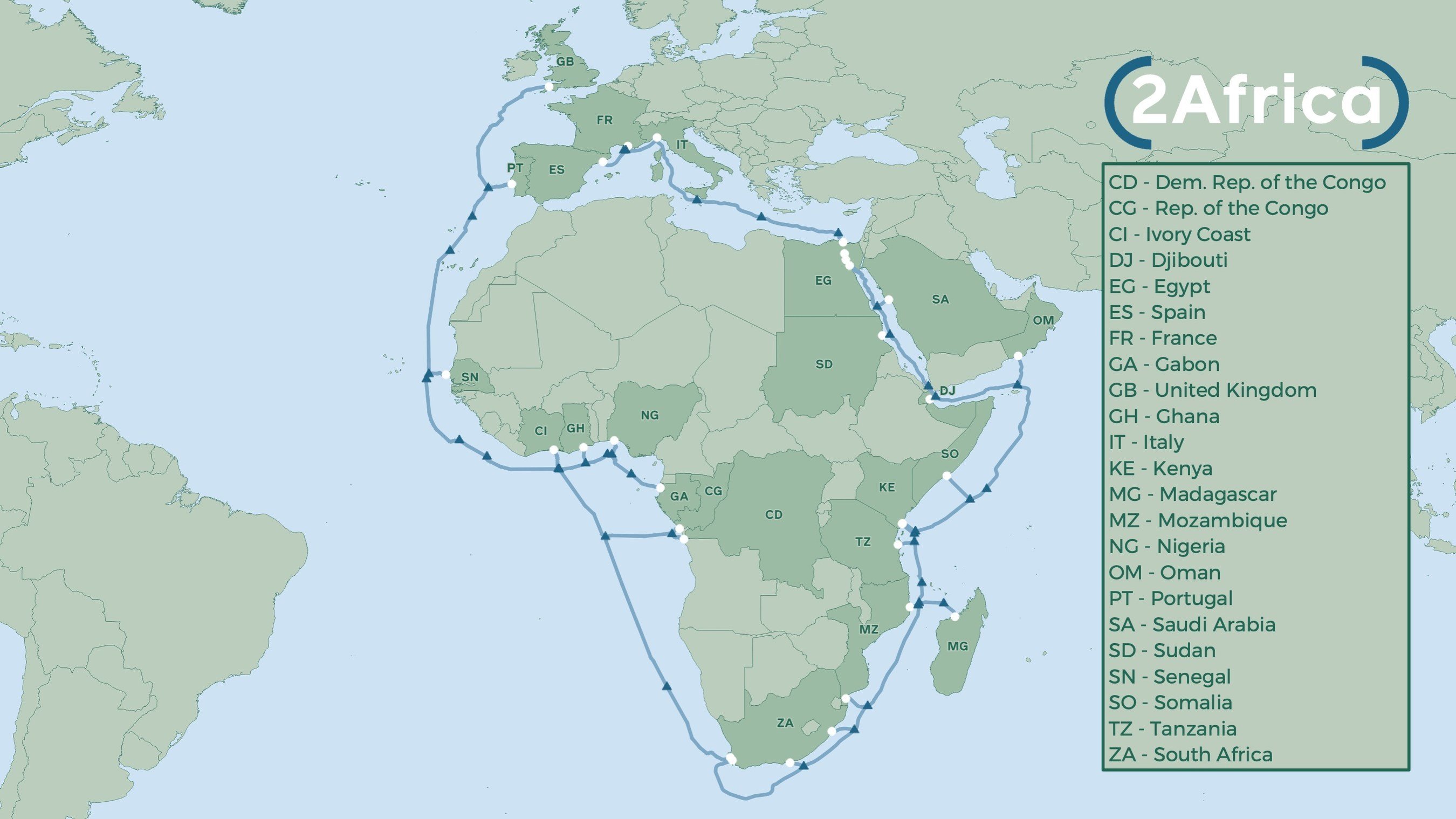 Digital inclusion is a key sub-theme in Global Solutions and includes several of the companies involved in this project, Orange and Vodafone specifically. A wholly owned Nokia company, Alcatel Submarine Networks is appointed to build the cable – also a company included in Global Solutions.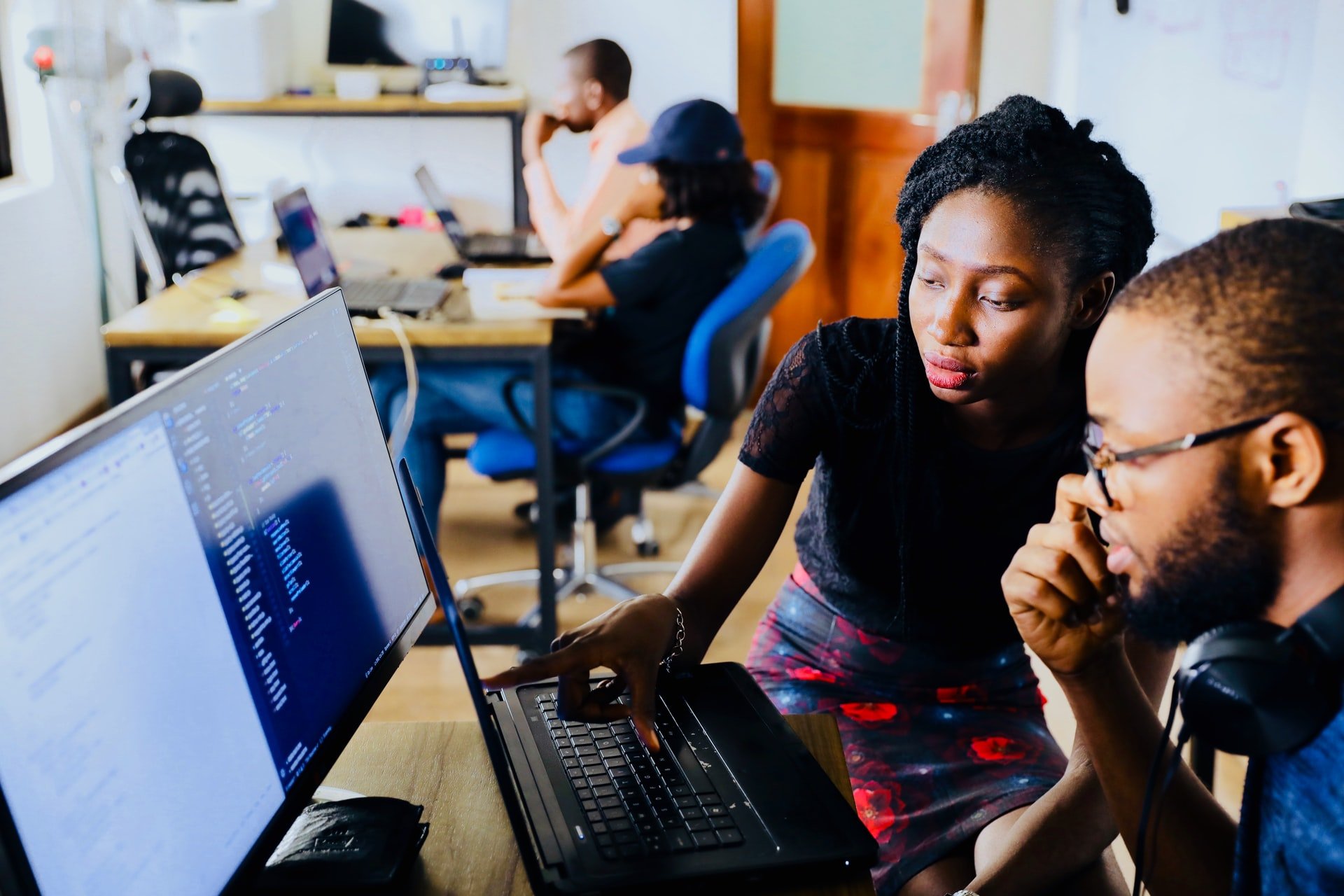 Digital inclusion is a necessary pre-condition in order to achieve better access to financial services and better access to healthcare. This is typically the kind of activity and types of company that we want exposure to – companies that realize the staggering extent of the challenges and can respond accordingly.
There will be challenges ahead in this space, but this is a welcome development and one that reaffirms our thesis connected to Empowerment.


Facts on Empowerment



The mobile industry connects over 3.5 billion people to the internet (47% of the global population), which means over half the worlds population remain offline unable to participate and unaware of the opportunities.
69% of adults have a bank account globally, and roughly 1.7 billion adults remain unbanked.
Half the world lacks access to essential health services.
Women in low- and middle-income countries are 10 per cent less likely than men to own a mobile, which translates into 197 million fewer women than men owning a mobile.
Women make up half the world's population and yet represent a staggering 70% of the world's poor.
Only 52 per cent of women married or in a union freely make their own decisions about sexual relations, contraceptive use and health care.


Performance of Orange, Vodafone and Nokia
Orange - performance ytd -20% (as of 18/05) | Vodafone - performance ytd -19% (as of 18/05) | Nokia - performance ytd -1,8% (as of 18/05)


References
GSMA Connected Women – The Mobile Gender Gap report 2019
GSMA – The State of Mobile Internet Connectivity 2019
IB Green Minds: In conversation with Philip Ripman
Published April 2, 2020 | By The Imperial College Business School
"Nico chats to Philip Ripman, fund manager of the highly successful Storebrand Global Solutions fund - a fund focused on investing in companies helping to achieve the United Nations Sustainable Development Goals. They discuss Philip's unorthodox career pathway, his stand-out investment philosophy and Philip's view on how things may evolve after our current global lockdown", IB Green Minds writes.


Bloomberg: Top ESG Manager Is a Philosophy Graduate With Outsized Returns
Published March 11, 2020 | By Jonas Cho Walsgard
"Storebrand fund ranks as the best performer of Europe's highest-graded climate funds", Bloomberg writes.