Occupational Pension - a valuable benefit from your employer
400,000 Norwegians have an occupational pension with Storebrand. If you are one of them, we are happy to help you understand the value of your pension scheme.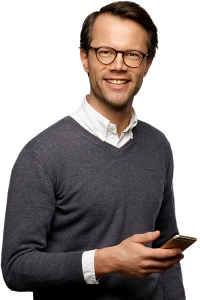 Øyvind Bendz Strøm
Storebrand
Find out how much
Your employer saves for your pension in Storebrand. Here is an overview of what you get.
Pension from your current employer
Many Norwegians have their pension assets with us in Storebrand. Here is some useful information about our pension schemes.
Pension from previous employment
See how you can easily find your pension assets from previous employers, and what you can do with it to receive a better pension.