Storebrand is an experienced and active investor seeking to deliver long-term, risk-adjusted
outperformance – responsibly. We have two dedicated in-house ESG teams working alongside our
investment teams on incorporating ESG factors into investment activities: the Risk and Ownership team and the Solutions team.

Risk and ownership
The Risk and Ownership team is dedicated to integrating environmental, social and governance (ESG) risks into our analysis of companies and management of investment portfolios. Our method for the exclusions of companies is defined by the Storebrand Standard. The Storebrand Standard applies to all assets we manage. The exclusion process is extensive. It involves both internal and external data and evaluations conducted by experts in the field. Another core element is to be good stewards and owners of those companies and assets in which we have invested through active monitoring, engagement and advocacy. In our experience the best results are achieved through co-operation with other investors and targeted engagement with companies where our ownership level is highest. We also voice our opinion through exercising our voting rights.



Tulia Machado-Helland
Head of Human Rights and Senior Sustainability Analyst
Machado-Helland joined Storebrand Asset Management's sustainable investments team in 2008. Her specialty areas are human rights, labour rights, indigenous peoples' rights and international humanitarian law. She is responsible for Storebrand's overalsl active ownership strategy and company engagement. In addition, she engages with companies mainly on social issues but also on environmental issues when these overlapped social issues.. Previously, she has worked at the Council on Ethics for the Norwegian Government Pension Fund – Global, the Ministry of Finance in Norway and as an attorney in the US. She holds a Juris Doctor's Degree and a Texas State Attorney license. She also holds a Master in International Relations and Development.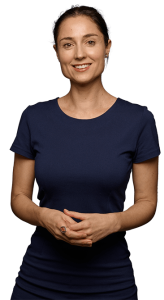 Tulia Machado-Helland,
Storebrand Asset Management
Karin Gjerde-Meyer
Senior Sustainability Analyst
Gjerde-Meyer joined Storebrand Asset Management's sustainable investments team in 2017. Her specialty areas are Clean Water and Sanitation, sustainability reporting and company exclusion process. Gjerde-Meyer has worked for Posten and Bring (10 years) with climate reporting, environmental management, strategy development, and supplier code of conduct compliance. She holds a MSc in Marketing and Management (BI 2007), with expertise in Corporate Social Responsibility.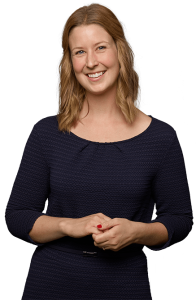 Karin Gjerde-Meyer
Storebrand Asset Management
Andreas Bjørbak Alnæs
Senior Sustainability Analyst
Alnæs joined Storebrand Asset Management's sustainable investments team in 2018. His expertise is governance issues with a focus on anti-corruption and money laundering. Alnæs is responsible for Storebrand's proxy voting process and involved in company dialogues. He joined Storebrand after working with aid management and anti-corruption in Norad, the Ministry of Foreign Affairs and UNDP. He holds a MSc in Economics and Business Administration from NHH and the International University of Japan.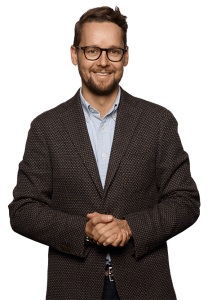 Andreas Bjørbak Alnæs
Storebrand Asset Management
Emine Isciel
Head of Climate and Environment
Isciel joined Storebrand Asset Management's sustainable investments team in 2018. She is leading Storebrand Asset Management's work on climate and environment and our company engagement. Prior to joining Storebrand, Isciel worked for the Norwegian Ministry of Climate and Environment with multilateral environmental agreements advising the government on sustainability policies and strategies and leading the work on implementing the SDGs. She has also worked for the UN and provided technical advice and content to the SDGs. She holds an MA in Political Science from the University of Oslo in addition to studies from University of Cape Town, New York University and Harvard Extension School.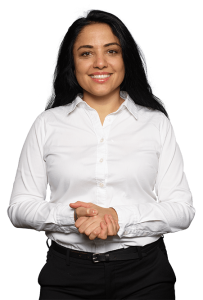 Emine Isciel
Storebrand Asset Management
The Solutions Investment Team
The Solutions investment team comprises three members that represent a vast array of experience. The team members have diverse backgrounds both from sustainability and specialist skills across different areas. The Solutions team is responsible for identifying solution companies, for use across Storebrand Asset Management. The team is responsible for Storebrand Global Solutions and Storebrand Fornybar Energi.
Philip Ripman
Senior Analyst and Portfolio Manager
Ripman joined Storebrand Asset Management's sustainable investments team in 2006 and has been Fund Manager for Storebrand Global Solutions since May 2015. The fund focuses on companies with solutions to the challenges presented by the sustainable development goals. Ripman has held a numerous positions within the company including Group Head of Sustainability. Through his engagement with Sustainability he has advised several governments and institutions on topics ranging from coal exclusions, environmental impacts of human activities to policy requirements to achieve international climate agreement targets. He holds an MA in Chinese Studies and a Master's in Political Science. Ripman specializes within the areas of politics, climate change, the commercialization of sustainability and how to integrate the Sustainable Development Goals as investment themes.
Sunniva Bratt Slette
Investment Analyst
Bratt Slette joined Storebrand Asset Management's sustainable investments team in 2017. Her specialty areas are SDG 11 Sustainable Cities and Communities, carbon footprint, green bonds and solution stocks. She has a MSc in Industrial Economics and Technology Management (NTNU, 2016 and Ajou University in South Korea, 2014). Bratt Slette has previously worked for the strategic research area NTNU Sustainability, with particular expertise in climate finance and smart cities (2016 — 2017).
Ellen Grieg Andersen
Investment Analyst
Ellen joined Storebrand Asset Management as a project Leader Trainee in 2019. She has a MA in International Economics with a focus on China (Lund University in Sweeden, 2018) and a BSc in International Business in Asia from Copenhagen Business School (2017), including a semester at Fudan University in Shanghai (2016).


Our Expert Panel
Our sustainability experts work with everything from portfolio management, property, reporting and procurements, to sales, marketing and communication.
Henrik Wold Nilsen, portfolio manager, Storebrand
Unn Hofstad, head of climate and environment, Storebrand Real Estate
Laura Jaugelyte, sustainability reporting, Storebrand
Augustas Degutis, automization of sustainability rating, Storebrand
Greta Milašiūtė, analyst, Cognizant
Lina Ragauskaitė, senior analyst, Cognizant
Miglė Antanavičiūtė, analyst, Cognizant
Johanna Lundgren Gestlöf, Head of sustainability, SPP
Kitty Ehn, sustainability communication, SPP
Marcus Bruns, Nordic Head of Sustainability, Storebrand
Petter Natås, Corporate Head of Sustainability reporting, Storebrand