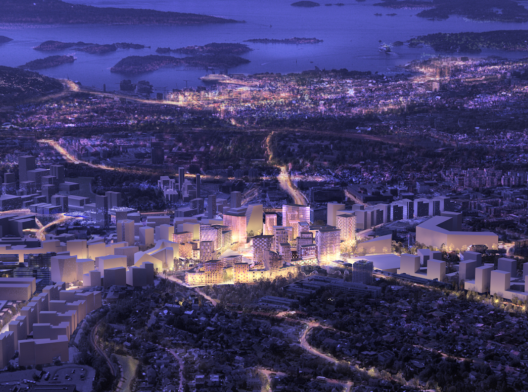 Storebrand Nordic Real Estate Fund
Investment Strategy: Core Plus
Property investments
Storebrand Real Estate is one of the leading sustainable managers in Europe and focuses on environmentally efficient operations and environmental certifications in property management.
Storebrand Real Estate is a part of Storebrand Asset Management, the largest private asset manager in Norway with about EUR 110 bn under management. Storebrand Asset Management is a valued provider of sustainable investment solutions and funds, also beyond the Nordics.
The Fund is declared as an article 8 fund, according to SFDR, and promotes environmental and social characteristics. It does not commit to make investments in taxonomy-aligned environmentally sustainable activities.
Fund facts
 
Experienced Team
Broad real estate expertise in Norway, Sweden and Denmark
65 professionals in Oslo, Stockholm and Copenhagen manage about EUR 8,0 bn in direct real estate
Strong risk-adjusted return in 2 on-going real estate funds
 
Co-investment with:
Storebrand Livsforsikring AS
SPP Pension & Försäkring AB (publ)
 
Lux Domiciled Vehicle
Target equity: EUR 250 million (hard cap EUR 300 million)
Storebrand/SPP commitment: EUR 50 million
LTV: Maximum 50 %)
Target size GAV: EUR 420 million
 
Return to Investors
Target Gross IRR: 7–9 %
Target Net IRR: 6–8 %
Target dividend yield: 2–3 %

Fund Terms
Closed for 10 years with two 1-year extension options
Investment period: 36 months from final closing
Concentration limit: Maximum 15% of total rental value  in one single tenant when fully invested
 
Fee Structure
Commitment fee
25 bps on undrawn committed capital
 
Transaction fee
50 bps on property acquisition or disposal value
 
Management fee (on GAV)
Committed capital EUR 2.000.000-24.999.999 60 bps
Committed capital from EUR 25.000.000 50 bps
Committed capital from EUR 50.000.000 80 bps (no performance fee)

Performance fee
20 % over 6 % net IRR (50/50 catch up)
 
Currency
EUR, SEK, NOK
Underlying holdings in NOK, SEK, DKK, EUR
Contact Information


Truls Nergaard
Head of Storebrand Real Estate
Storebrand Asset Management AS
Tel: +47 916 02 270
Email: truls.nergaard@storebrand.no


Marita Loft
CEO Storebrand Fastigheter AB (Sweden)
Tel: +46 70 960 54 64
Email: marita.loft@storebrand.no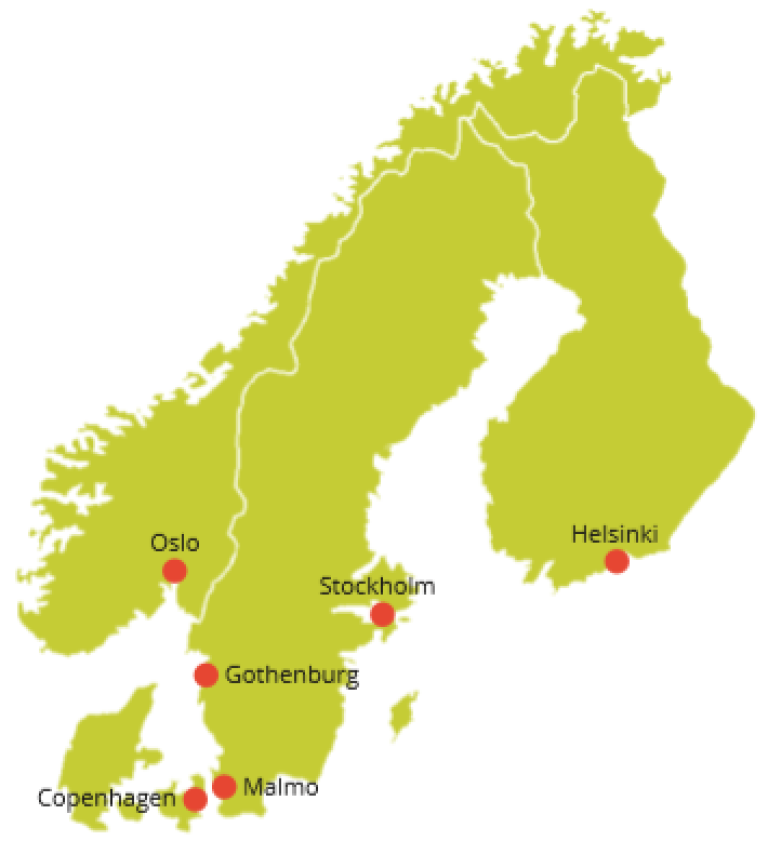 Solid Track Record
| | | | | |
| --- | --- | --- | --- | --- |
| | Unlevered | 3 years TR | 5 years TR | 7 years TR |
| Storebrand Eiendomsfond Norge KS | Annual Total Return | 6.8 % | 8.6 % | 8.9 % |
| SPP Fastigheter AB Sweden | Annual Total Return | 6.0 % | 6.9 % | 7.0 % |
Investment strategy Nordic Real Estate Core Plus
| | |
| --- | --- |
| Geography | Weight |
| Sweeden - Regions: Stockholm, Gothenburg, Malmo | 30 % - 50 % |
| Norway - Oslo Region | 30 % - 50 % |
| Finland - Helsinki Region | 10 % - 40 % |
| Denmark - Copenhagen Region | 10 % - 40 % |
| | |
| --- | --- |
| Segment | Weight |
| Office | 20 % - 60 % |
| Retail | 0 % - 30 % |
| Logisitics | 0 % - 30 % |
| Hotel | 0 % - 30 % |
| Other | 0 % - 30 % |
Forward looking statements and risk factors (that will include but not limited to)


Actual results may differ materially from these forward-looking statements due to a number of factors:
Future changes or developments in the Fund's investments
Its ability to implement its strategies and initiatives and respond to technological changes and political
Economic, regulatory and social conditions

Property risk:
Defects, breaches of laws and regulations or non-compliance with certain regulatory requirements, in respect of some of the properties and other problems that are not discovered in due diligence before the property is acquired
ESG and environmental liability risk

Investment risk:
General economic climate, local conditions, property management, competition on rental rates, attractiveness and location of the properties, financial condition of tenants, buyers and sellers of properties, quality of maintenance, insurance and management services, changes in operating costs and changes in tax, liquidity risk, currency risk, hedging risk, zoning (planning), building or rent control laws
The valuation is based on estimates
The risk will increase when the investment is leveraged
Future results are taxable and depend on the individual investor's personal situation, which may also change in the future

The value of real estate will be affected by a number of factors and the investment can end up with a financial loss.
Disclaimer
This is neither an offer to sell nor a solicitation of any offer to buy any financial instruments in any fund or vehicles managed by Storebrand. Any offering is made only pursuant to the Prospectus (both general and special part) of the AIF Storebrand Nordic Real Estate Fund, a Sub-Fund of Storebrand Alternative Investments S.A. SICAV-RAIF, together with the current financial statements of the Fund, and the relevant subscription application, all of which must be read in their entirety. The Fund's Prospectus contains a range of mandatory disclosures relating to the Fund that all potential investors are required to review prior to investing. Potential investors should seek their own legal, tax, regulatory and investment advice before making a decision to invest. In the event of any inconsistency between the information set out in this presentation and the Prospectus, the Prospectus will prevail. We encourage you to include all the fund's characteristics in any investment decision, as described in the Prospectus.
No offer to purchase shares can be made or accepted prior to receipt by the offeree of these documents and the completion of all appropriate documentation. Storebrand Nordic Real Estate Fund has not and will not be registered for sale, and there will be no public offering of the shares. No offer to sell (or solicitation of an offer to buy) will be made in any jurisdiction in which such offer or solicitation would be unlawful. This presentation is not an advertisement and is not intended for public use or distribution.