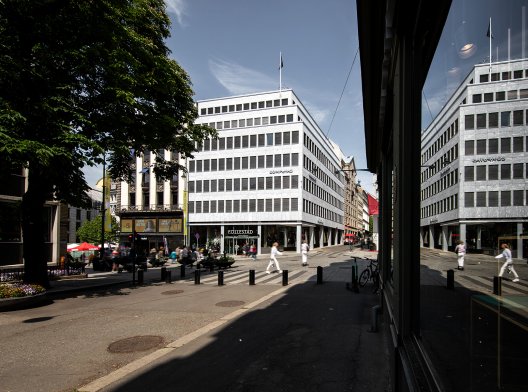 Storebrand manages a wide portfolio of real estate in Norway and Sweden. The Swedish portfolio is managed by Storebrand Fastigheter.
Of the total capital managed by Storebrand Asset Management, direct investments in real estate amounts to NOK 45 billion, of which NOK 33 billion is in Norway (1,000,000 m2) and SEK 12 billion (250,000 m2) is in Sweden. This makes Storebrand one of the largest real estate managers in Norway.
Our operations include both asset management and property management. It thus includes buying, selling, operating and developing the properties, as well as tenant follow-up.
When investing in real estate, we focus primarily on a central location and good standards in areas of high population and employment growth. Emphasis is placed on the duration and quality of the rental contract and direct returns shall constitute an integral part of the property's expected return.
We have established a strategic partnership with Coor for the operation of most of our office premises. The collaboration is based on an incentive-based model (vested model), related to e.g. measured client satisfaction and sustainable development.


Our sustainability strategy
We have a clear sustainability strategy and specific environmental objectives that are integrated throughout our property management.