Storebrand Digital Trainee
Storebrand Digital Trainee is designed to kick-start your career. Our program will equip you with the skills, tools and knowledge needed to optimize your journey from student to tech professional. During a 2-year period you'll be able to rotate through our Digital organization gaining experience in building technical solutions to solve business challenges. You'll be challenged and mentored by the leadership team at Storebrand Digital.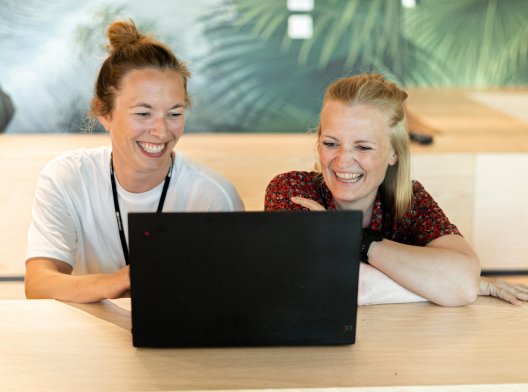 Kick-start your career as our Digital Trainee!
What is the role of a Digital Trainee?
At Storebrand, your code will be the basis for products for thousands of customers, and you will have a direct impact on the technical solutions! Your everyday work will be varied. You will get familiar with our business areas and digital products in order to understand the customer journey and how our technical solutions affect it.
We want you to learn, succeed and thrive. To achieve this, you will be provided with a combination of challenges and mentoring.
Is this programme for you?
You are completing your last year of your Master's Degree in Technology and are motivated by leaning-in, learning and problem solving.
You are curious and have a passion for technology. You challenge established norms and are eager to learn. If you also thrive with digital tools, agile methodology and have programming knowledge, this programme is for you!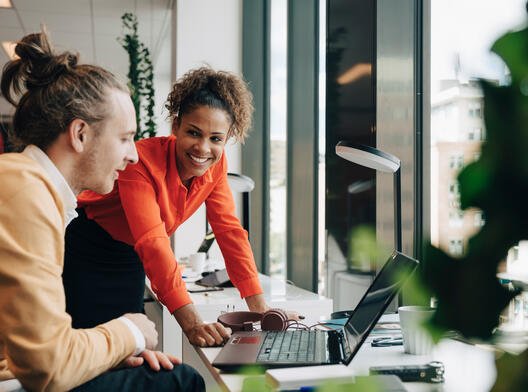 About the programme
2-year program: 8 months rotation in technical areas of your choice
Challenge and develop yourself by solving business problems with technology
Personal follow-up from CTO in Storebrand
Own mentor and buddy in each area, plus follow-up throughout the course
Suitable for graduates with a master's degree
Application deadline 16.10.22. Programme starts summer 2023
Application process

1. Application
To apply, go to Careers at Storebrand and register with your resume, application letter, and any certifications and transcripts you may have. Examples of codes or papers you've created is a bonus.
2. Confirmation of application
We evaluate every application and give everyone feedback.
3. Interview-day at Storebrand
Selected candidates are invited to an interview-day at Storebrand. During this day you will get more information about the Digital Trainee program. You'll present yourself and your code or portfolio, work on a case with our developers and engineers. You'll meet the other candidates, the CTO of Storebrand and the leadership team, and learn more about our program.
4. Selection
We select the candidates we believe fits best into the program based on the case presentation and personality test.
5. Employment offer
Selected candidates will receive an offer during November 2022. Background checks will be performed before employment starts.
6. Programme start and onboarding
Even before the programme starts, you'll get to know your mentor and contact person. During your first weeks at Storebrand you'll get to know the Digital leadership team, your buddy and mentor, and your colleagues. You'll receive training in the tools you need and be part of Storebrand's Smart Start programme.
About Storebrand
The Storebrand Group is a leading player in the Nordic market for long-term savings and insurance. We manage more than NOK 1000 billion, making Storebrand Norway's largest asset manager.
Sustainability
Sustainability is an integral part of Storebrand's core business. This means we strive to evaluate economic, social and environmental aspects before we make any decision.