Board of Directors
The Board of Directors is responsible for the Group's management and monitoring the administration of the Group. The Board has appointed four committees: The Strategy Committee, The Audit Committee, The Risk Committee and The Remuneration Committee.


The board has continuous evaluations of its own work and conducts an annual comprehensive board review. The annual performance review is made available to the nomination committee in its entirety or in excerpts. The annual evaluation is performed in accordance with NUES requirements for board evaluation and the Board Institute's guidelines for board evaluations.
In addition:
All shareholder-elected board members are non-executive and independent.
The board members may hold a maximum of four board positions unless the Financial Supervisory Authority has granted a dispensation in accordance with the Financial Undertakings Regulations § 9-2.
All board members are expected to attend 100 percent of the board meetings.
The board shall have a gender balance that complies with the requirements that follow from the Public Limited Liability Companies Act § 6-11
Didrik Munch (1956)
Chairman of the Board Storebrand ASA since 2017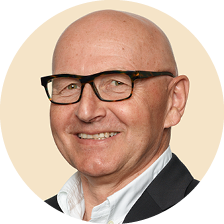 Position
Self employed
Education
Norwegian Police University College
Law degree (cand jur.)
Previous positions
CEO, Schibsted Norway (2011-2018)
CEO, Media Norge (2008-2011)
CEO, Bergens Tidende (1997-2008)
Division Director, DNB (1995-1997)
Bank Director, DNB (1992-1995)
Various Management positions, Nevi/Bergen Bank (1987-1992)
Lawyer, Kyrre AS (1987-1987)
Police Intendant Bergen Politikammer (1984-1986)
Police Inspector Oslo/Bergen politikammer (1979-1984)
Positions of trust
Chairman of the Board, NWT Media AS
Board member, Grieg Star Shipping
Board member, Lerøy Seafood Group
Chairman of the Board, SH Holding (solstrand Fjord Hotell)
Ownership in Storebrand
Number of shares as of 31th December 2020: 40 000
Laila S. Dahlen (1968)
Board member Storebrand ASA since 2013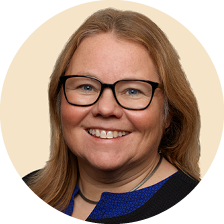 Position
CPO, Schibsted News Media
Education
State Authorized Accountant (NHH)
MSc in Economics and Business Administration (BI Norwegian Business School)
Master of Science in Finance (University of Wisconsin)
Previous positions
SVP, Product and UX, Schibsted Marketplaces/Adevinta ASA (2017-2019)
Product Director Finn.no AS (2011-2017)
COO Kelkoo/Yahoo, London (2007-2009)
VP Marketplace Yahoo Europe, London (2006-2007)
Regional Manager Scandinavia and the Netherlands Kelkoo/Yahoo, Stockholm (2003-2006)
VP International Operations Kelkoo, Paris (2000-2001)
Manager PwC, Oslo (1993-2000)
Positions of trust
Board Member, Finn.no AS
Board Member, Lendo AS
Board Member, E24 AS
Board Member Schibsted Products & Technology AS
Ownership in Storebrand
Number of shares as of 31th December 2020: 15 500
Karin Bing Orgland (1959)
Board member Storebrand ASA since 2015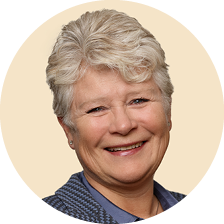 Position
Self employed
Education
MSc in Economics and Business Administration (NHH)
Various management programmes (IMD, BI and Management at Lund)
Previous positions
Executive Vice President DNB and various other managerial positions in the same group (1985-2013)
Consultant, Norwegian Ministry of Trade and Shipping (1983–1985)
Board Member and Head of Audit Committee Norske Skog ASA
Board Member Norwegian Finans Holding ASA
Board Member Scatec Solar ASA
Board Member HAV Eiendom AS
Board Member Boligselskapet INI AS, Grønland
Chairman of the Board Røisheim Hotell AS and Board Member Røisheim Eiendom AS
Chairman of the Board Visit Jotunheimen AS
Board Member and Head of Audit Committee Grieg Seafood ASA
Positions of trust
Chairman of the Board, GIEK
Charman of the Board, Entur AS
Board Member and Head of Audit Committee, KID ASA
Board Member in GIEK
Ownership in Storebrand
Number of shares as of 31th December 2020: 27 000
Marianne Bergmann Røren (1968)
Board member Storebrand ASA since 2020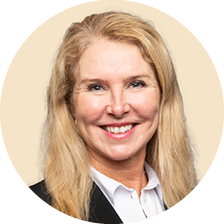 Position
Education
Cand.Jur. (University of Oslo)
Previous positions
Danske Bank Corporate & Institutions (2007-2019)

Global Head of COO Office
Global Head of Risk
Global Head of AML Program
COO and Deputy Country Manager
Chief Legal Adviser

Managing Associate (lawyer), Thommessen (2005-2007)
Managing Associate and Associate (lawyer), Wiersholm (2001-2005)
Advisor and international coordinator, Finanstilsynet (the Financial Supervisory Authority of Norway) (1999-2001)
Lawyer, Advokatfirmaet Arthur Andersen (1998-1999)
Position of trust
Member of nomination comittee, Telenor ASA
Board member EBA
Ownership in Storebrand
Number of shares as of 31th December 2020: 0
Karl Sandlund (1977)
Board member Storebrand ASA since 2019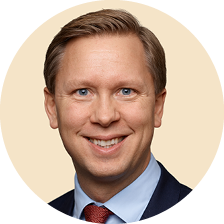 Position
Executive Vice President & CCO, SAS
Education
MSc Industrial Engineering and Management, University of Linköping
Previous positions
EVP Commercial, SAS
EVP & Chief Strategy Officer, SAS (2014-2017)
Vice President, Network, SAS (2009-2014)
Vice President, Commercial, SAS (2007-2009)
Vice President, Corporate Development, SAS (2006-2007)
Director, Business Strategies, SAS (2004-2006)
Consultant, McKinsey & Company (2001-2004)
Ownership in Storebrand
Number of shares as of 31th December 2020: 3 000
Martin Skancke (1966)
Board member Storebrand ASA since 2014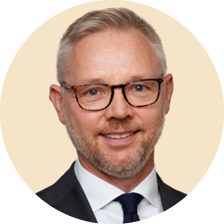 Position
Independent consultant
Education
Authorized financial analyst (Norwegian School of Economics)
MSc Econ (London School of Economics and Political Science)
Intermediate level Russian (University of Oslo)
International Finance Programme (Stockholm School of Economics)
MSc in Economics and Business Administration (Norwegian School of Economics)
Previous positions
Special Adviser, Storebrand (2011–2013)
Deputy Director General and Director General, Ministry of Finance (1994–2001, 2006–2011)
Director General, Prime Minister's (2002–2006)
Management Consultant, McKinsey & Company (2001–2002)
Positions of trust
Chairman of the Board, Principles of Responsible Investments (PRI)
Board member, Norfund
Board member, Storebrand Livsforsikring AS
Ownership in Storebrand
Number of shares as of 31th December 2020: 27 500
Fredrik Åtting (1968)
Board member in Storebrand ASA since 2020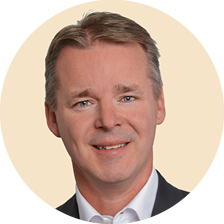 Position
Partner and CO-Head of EQT Public Value
Education
MSc (Stockholm School of Economics)
Previous positions
Various positions in EQT, Sweden, Hong Kong, Germany and England (1996-)
Associate, Enskilda Securities, Sverige (1993-1996)
Position of trust
Chairman of the nomitation committee, BHG Group AB
Chairman of nomitation committee, Adapteo Plc
Ownership in Storebrand
Number of shares as of 31th December 2020: 0
Number of shares owned by the close associate, EQT Public Value Investments S.à r.l, as of 7th December 2020: 18 500
Magnus Gard (1978)
Employee elected board member Storebrand ASA since 2019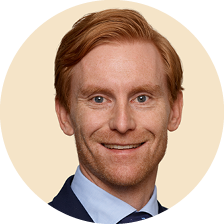 Position
Team Manager BM New Business
Education
MSc in Economics and Business Administration (Norwegian School of Economics)
Previous positions
Account Manager Partners PM (2020)
Sales Manager Pension and Investements (2013-2019)
Authorized financial advisor, Storebrand Livsforsikring AS (2007-2013)
Account Manager Mamut ASA (2004-2007)
Rosa Index ASA Storebrand (2004)
Centennial AS (2003-2004)
Ownership in Storebrand
Number of shares as of 31th December 2020: 1 633
Hans-Petter Salvesen (1968)
Employee elected board member Storebrand ASA since 2020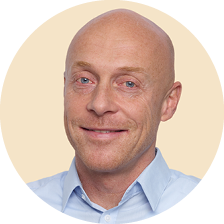 Position
Head of Union Representatives, The Finance Sector Union of Norway in Storebrand ASA
Education
Marketing Communications, BI Norges Markedshøyskole/NMH
People Management, Høyskolen i Akershus
Previous positions
Sales Manager Storebrand Bank ASA (2016-2020)
Sales Manager Storebrand Finansiell Rådgivning AS (2014-2016)
Head of Dialogue Marketing/CRM Storebrand ASA, (2012-2014)
Operational Manager Storebrand Baltic UAB (2010-2012)
Key Account Manager, Storebrand Bank ASA (2005-2010)
Web Manager/Project Management Storebrand Bank ASA (2003 – 2005)
Web Manager/Project Management Finansbanken ASA (2000-2003)
Employee Gjensidige Forsikring (1988-2000)
Ownership in Storebrand
Number of shares as of 31th December 2020: 0
Bodil Catherine Valvik (1973)
Employee elected board member Storebrand ASA since 2020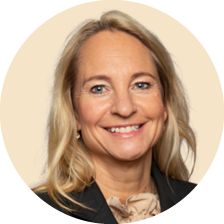 Position
Head of Fund Administration in Storebrand Asset Management ASA
Education
BA(Hons) Travel & Tourism Management, University of Northumbria at Newcastle
Previous positions
Manager, Customer Services, Public pensions, Storebrand Pensjonstjenester AS (2018-2020)
Manager, Customer Service, Pension & Savings, Storebrand PM (2013-2018)
Manager Customer Service Link and Mutal Funds, Storebrand Kapitalforvaltning (2007-2012)
Manager Customer Service Link, Storebrand Livsforsikring (2002-2006)
Manager for Helpline Link, Storebrand Livsforsikring (2001-2002)
Financial advisor, Storebrand Livsforsikring (1999-2001)
Ownership in Storebrand
Number of shares as of 31th December 2020: 870