«The House has a View»
- En film i tre deler om formålet med bærekraftige investeringer.
Ansvarlige investeringer for å sikre fremtiden
At finansbransjen har et ansvar og spiller en viktig rolle i overgangen til en mer bærekraftig fremtid og verdensøkonomi, er kjent.
Hør hvordan de som er ledende på bærekraft i næringslivet tenker – og hvorfor de mener dette ikke bare er det rette å gjøre, det er også det smarte.
To achieve a true and significant impact you need a strong view, because creating this impact is not easy.


There is a difference between putting forward general policies and putting action on the ground. Words come easy, actions don't..


– Jan Erik Saugestad, CEO, Storebrand Asset Management
87% of the biggest pension funds in the world have not analysed the systemic risks of climate change.<


Will everyone succeed at safeguarding their pension assets even if they do the analysis? No, because it is a very, very difficult subject, but you'll be much better prepared.


– Sarah McPhee, Chairperson AP4 and Co-Founder of Clusjion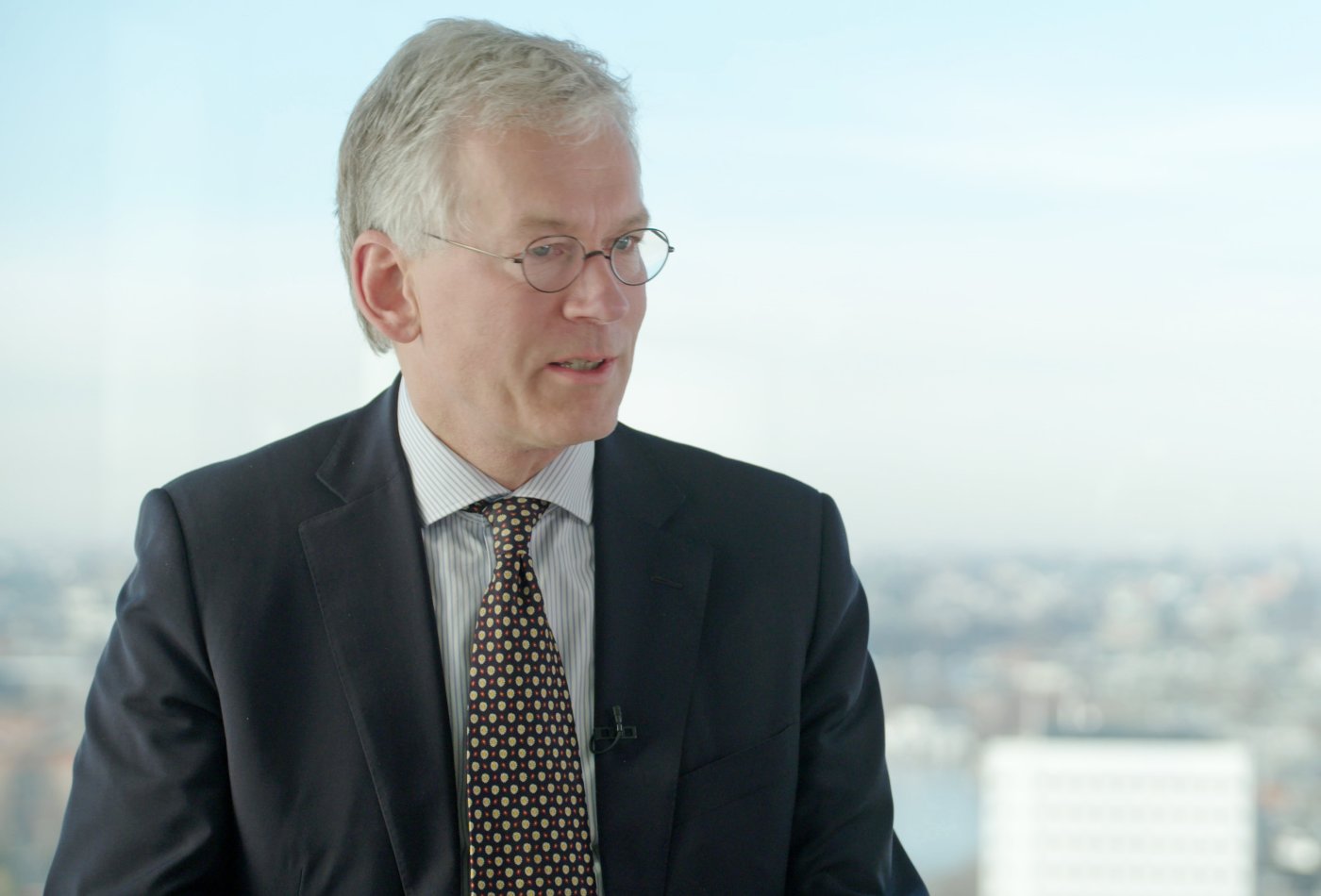 As leaders we have a privileged position. We are entrusted with large companies or we are in charge of governments. I think that comes with an obligation. Setting out a courageous path forward is essential, and leaders have to have the guts to do that.


– Frans van Houten, CEO, Royal Philips
Bærekraftige investeringer i Storebrand
Vi er overbevist om å investere i selskaper som er godt posisjonert for å levere FNs bærekraftsmål gir bedre langsiktig risikojustert avkastning for våre kunder. Dette er vårt grunnleggende tro og vårt DNA.
I 25 år har bærekraft vært en integrert del av Storebrand Asset Management. I løpet av denne perioden har reisen gått fra å være en passiv eier til en engasjert eier. Å gå fra ekskluderinger til løsninger – og til faktisk påvirkning.