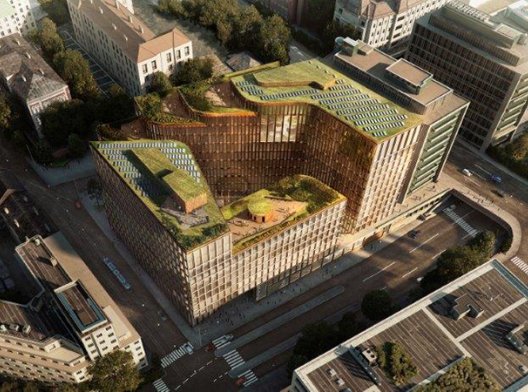 Sustainable Financial Disclosure Real Estate
Storebrand Real Estate promotes transparency and comparability on sustainability information. Real Estate sustainability information is provided below, according to EU Action Plan on Sustainable Finance and the EU Sustainable Financial Disclosure Regulation.
Storebrand general entity level information according to the regulation is provided by Storebrand Asset Management directly, including Sustainability in Financial Advisory and Sustainability in Remuneration.
Introduction
Storebrand Asset Management AS
Storebrand Asset Management (SAM) is a wholly owned subsidiary of Storebrand ASA listed on the Oslo Stock Exchange (ticker STB). The Storebrand Group has roots back to 1767 and is a leading player in the Nordic market for long-term savings, pensions, banking and insurance.
Storebrand Asset Management owns several asset managers, collectively forming an asset management group. All Storebrand Asset Management entities are bound by a framework, which consists of a comprehensive set of exclusion criteria (norm-based and product-based) and principles that the respective entities must adhere to in its investment process.

Storebrand Real Estate
Storebrand Real Estate (SRE) is the department of Storebrand Asset Management that manages direct investments in real assets, on behalf of life insurers Storebrand and SPP, as well as external institutional clients. SRE manages a wide portfolio of real estate in Norway and Sweden, including the alternative investment fund Storebrand Eiendomsfond Norge KS (SEN KS). Further SRE is the investment advisor and distributor for FundRock (AIFM) related to the Storebrand Nordic Real Estate Fund.

Our vision in Storebrand
Sustainability is an integral part of Storebrand's core business. This means we evaluate economic, social and environmental aspects before we make any decisions. Our long-term vision for the year 2050 is a world where 9 billion people live well, and within the earth's natural limits.
Further sustainability is integrated into our values and vision. Sustainable products, services and relationships are part of Storebrand's promise to clients and a central part of the Group's strategy and brand. Each business unit is responsible for integrating sustainability into its operations, and thus sustainability is of significant importance to senior executives and top management. Storebrand was also the first Norwegian company to establish a sustainable investment department in 1995. Since 2010, sustainability analysis has been steadily integrated into the daily risk management and investment selection processes of Storebrand's fund managers. Thus, Storebrand Asset Management is a global leader in sustainable investments, with a track record of sustainable investing, offering a variety of leading and innovative sustainable funds.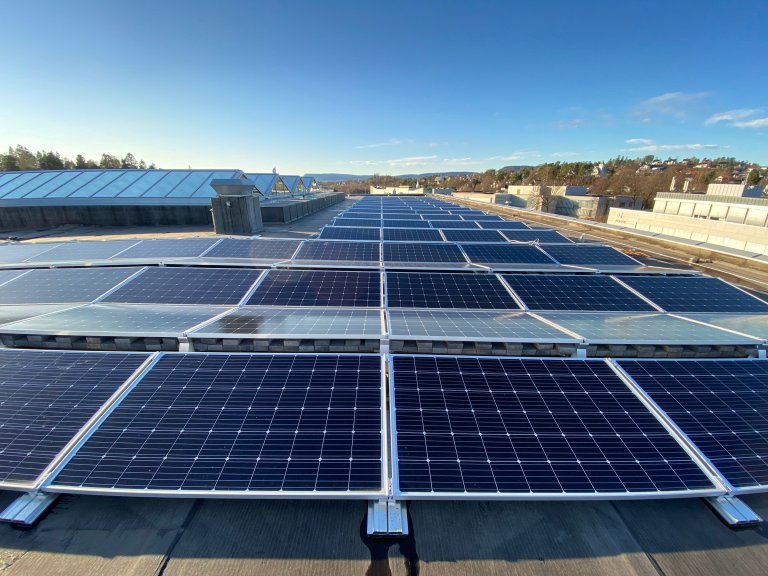 Related Content


Guidelines for Sustainability
With sustainability as an integral part of our core business, economic, social and environmental aspects are taken into account before we make any decisions.
Storebrand Group has signed the Global Compact, follows the UN Guiding Principles for Business and Human Rights and the OECD Guidelines for Multinational Enterprises. We also support UN Human Rights Conventions and ILO Core Conventions, UN Environment Conventions, and the UN Convention Against Corruption. We have signed the UN Principles for Responsible Investment (PRI) and the Principles for Sustainable Insurance (PSI), which guide our activities.

Guiding Principles
In addition, Storebrand has created a set of sustainability principles that sums up how sustainability is an integral part of our business. The principles were updated in 2018 and encompass all parts of Storebrand's activities, including investments, product development, procurement, employee follow-up and internal operations.
The principles are:
We base our business activities on the UN Sustainable Development Goals.
We help our customers to live more sustainably. We do this by managing our customers' money in a sustainable manner, in addition to providing sustainable financing and insurance, as well as sustainable tenant space in Real Estate investments.
We are a responsible employer.
Our processes and decisions are based on sustainability – from the Board and management, who have the ultimate responsibility, to each employee who promotes sustainability in their own area.
We collaborate to achieve the UN Sustainable Development Goals with our customers, suppliers, the authorities and partners.
We are transparent about our work and our sustainability results.
1. Policy on the integration of sustainability risks in investment decisions

We fundamentally believe that investing in real estate in a manner that deliver on the UN's Sustainable Development Goals (SDGs), also will deliver better risk-adjusted long-term returns for our clients. Our investments are to contribute to the achievement of the SDGs but without causing harm or having an adverse impact on society and the environment. By combining different strategies, our investing approach focuses on:
reducing the adverse sustainability impact our investments may cause
contributing to positive sustainability impact by allocating investments in sustainability opportunities
The real estate strategy for investment, including management and property development, is intended to help minimize the environmental footprint and negative impact on the outside world. This alongside seeking to utilize the opportunities for value creation and to make positive contributions to the environment, the health and safety of the organization, the value chain and the surroundings.

Pre investment sustainability risk assessment
Step one in the property investment selection process is a negative screening on investments that do not live up to the Storebrand Asset Management sustainable Investment Policy, or that hold an ESG standard that cannot be improved properly within acceptable effort or means.
In step two, an asset-level environmental and/or social risk assessment is conducted as a standard part of the overall due diligence process, along with juridical, financial and technical assessments. On long term the portfolios shall to a greatest possible extent consist of properties with high environmental standard, and that hold a third party environmental classification. This, or the cost of improving these features, along with the potential impact on the value of the investment, is considered explicitly in the selection process. The expectation is that high sustainability quality decreases operating and maintenance costs, demand lower future investments, and is attractive to preferred tenants. A preliminary assessment indicates main challenge areas of the property in order to properly address them by further assessment.
Post investment - sustainability in management and development of standing investments
The post-investment phase covers ESG in the portfolio and property management, monitoring, communication, development and improvement processes:
Monitor material ESG risks and opportunities in properties and portfolio;
Based on environmental and social risk assessments develop improvement strategies for the properties' environmental and social performance, green building certifications etc. This is based on setting targets, implementing measures and monitoring development, both in general property management and in development projects;
General annual reporting to and rating by GRESB (Global Real Estate Sustainability Benchmark) and other relevant international ESG leadership standards;
Regular communication to investors and public disclosure on ESG performance.

Sustainability risks
Sustainability risks that may be relevant to the risk assessments in both pre and post investment phase include, but are not limited to:
Environmental risks: the ability of properties to mitigate and adapt to climate change, energy efficiency and supply, the potential for higher carbon and energy prices, contaminated land, natural hazards, water efficiency and supply exposure to increasing water scarcity and potential for higher water prices, waste management and material resources efficiency challenges, and impact on global and local ecosystems and biodiversity.
Social risks: product building safety, and labour standards, indoor environmental quality, occupational health and safety and human rights among tenants and service suppliers, employee welfare, education and diversity
Governance risks: compliance with regulatory requirements, corruption, data & privacy concerns, and supply chain management including labour standards, health and safety and human rights
2. Reducing adverse sustainability impact
Storebrand has been working with reducing adverse impact in its portfolios since the turn of the century. Both in equity and debt portfolios, as well as in real estate, we seek to reduce the general adverse sustainability impact connected to the categories identified below:
Adverse impacts affecting the environment and climate such as: severe environmental damage; Green House Gas emissions; biodiversity loss
Adverse impact affecting workers, communities and society such as: violations of basic workers' rights; forced labor; gender/diversity discrimination
Adverse impact in connection with gross corruption and money laundering
Adverse impact in connection with controversial weapons (landmines, cluster munitions and nuclear weapons)
Adverse impact in connection with tobacco products

Description of main real estate specific adverse sustainability impacts and indicators
The main adverse sustainability impacts relevant to our real estate investments are defined to be:
Fossil fuel exposure: Buildings' energy systems may be based on fossil fuels, implying life cycle environmental strain and GHG emissions
Fossil based energy consumption, kWh/yr, kWh/m2*yr
Energy consumption: High energy consumption stresses the energy system
Total energy consumption, kWh/yr, kWh/m2*yr
Green energy production (on-site), kWh/yr, kWh/m2*yr
GHG emissions: High emissions will prevent us from aligning with the Paris agreement
GHG emissions, tCOe/yr, tCO2e/m2*y
Distribution on scope 1, 2 and 3
Resource consumption: High waste production and low rate of re-use and recycling maintains the stress on and exploitation of natural resources
Non recyclable /recycled waste production, tonnes/yr, tonnes/m2*yr
Use of raw materials in construction, tonnes/yr, tonnes/m2*yr
Health and well-being: Indoor climate negative to tenants/users
Tenant satisfaction with indoor climate, %
Prioritizing and addressing adverse impact
Storebrand Real Estate prioritizes and addresses adverse sustainability impacts through these strategies:
a. Screening and excluding investments or partnerships that do not live up to Storebrand's minimum investment standards based on international norms and conventions and/or includes companies that are involved in the production of certain unsustainable products.
Negative screening based on the general adverse impact categories mentioned above is not commonly relevant to real estate. Typically it applies to situations where tenants, suppliers or other partners are hit by SAM's Norm based or Product based exclusions, as described in sub sections below.
Negative screening so that the potential investment does not reach the Due Diligence phase may also be based on the real estate specific adverse impacts, if the property cannot be improved properly within acceptable effort or means.
b. Integrating adverse impacts in investment selection decisions to avoid or invest less in assets with high-risk sustainability rates and prioritize or invest more in assets with low sustainability risk
c. Integration in investment decisions on property management and development in order to support systematic property improvements to reduce environmental footprint and other adverse impacts. Often this is contingent upon engaging with tenants in order to find technical or financial solutions. This is a continuous process guided by overall sustainability goals and targets.


Supplementary information on exclusion criteria in SAM Sustainable Investment Policy that, as mentioned above, may in some ways be relevant to real estate investments:
Norm-based exclusions: It is of fundamental importance that companies we invest in follow international laws, norms and conventions. The Storebrand Group will therefore not invest in
Companies that contribute to serious and systematic breaches of international law and human rights
- Companies involved in serious environmental degradation, including the climate
Companies involved in systematic corruption and financial crime
Companies that produce or sell controversial weapons (nuclear weapons, land mines, cluster munitions, biological and chemical weapons)
Product-based exclusions: The Storebrand Group has also chosen to exclude investments in companies within certain single product categories and practices that are unsustainable. These products or industries are associated with significant risks and liabilities from societal, environmental or health related harm. In these product categories there is also limited scope to influence companies to operate in a more sustainable way. These companies include:
Companies with more than 5% of revenue from production and/or distribution of
Tobacco or recreational cannabis
Coal or Oil Sands
Owners of palm oil plantations with unsustainable business practices
Companies that actively lobby against the goals of the Paris Agreement
3. Contributing to positive sustainability impact
Our investments are to contribute to the achievement of the Sustainable Development Goals and thus we move capital towards more sustainable investments while ensuring no significant harm to society and the environment.
Sustainability goals for Real Estate
UN sustainability goal number 11 on sustainable buildings, cities and societies is integrated in our core business, and is the overarching goal that frames the prioritized target areas. The four main target areas are relevant to new investments, developments and operational management of our real assets.
Climate and energy: Reduce carbon emissions from real estate to meet the 1,5 degree target of the Paris treaty, and make properties and management practice robust towards climate change and climate risk. Decrease energy consumption and fossil transport, promote renewable energy.
Circularity and material resources: High rate of reuse of materials, reduced use of new natural resources, reduced waste production and increased sorting for recycling. This also supports carbon capping.
Life on land and in water: 0 pollution of air, ground or water from the properties. Strengthen biodiversity, ecological quality and blue/green solutions. Utilize roof areas and reduce water consumption.
Health and well-being: Promote good building and urban environment qualities, health, well-being, safety and productivity. Reduce corresponding risks to a minimum – with tenants, own employees, in the supply chain and in the local environment.

Environmental and social characteristics
Environmental characteristics that are promoted and how they are met
GHG emissions and energy efficiency are two characteristics closely related, as energy consumption stands for the largest part of emissions from operations. These are seen to be among the most important environmental indicators, Absolute and intensity indicators are monitored. Reduction measures are assessed and integrated into asset strategies and implementation plans, as well as in day-to-day technical operation and optimization.
Environmental certification (BREEAM or equivalent) of all properties is an overall goal. Until the major part of the portfolio holds a certificate, the certified share of total property investment is the main indicator and target. Thereafter, increase in certificate grade over time is seen as a good environmental indicator covering a broad spectrum of sustainability qualities. BREEAM for projects is applied for relevant projects, while BREEAM In-Use is for standing investments. BREEAM grade improvement plans are integrated into asset implementation plans.


Social characteristics that are promoted and how they are met
Tenant satisfaction, overall and on indoor environmental quality in particular, are social characteristics of great importance to both tenant and landlord. Annual tenant satisfaction surveys give valuable feedback to the improvement plans that the property management team works on during the year.
Employee satisfaction and engagement is measured monthly. This gives ground for frequent adjustments and measures to improve satisfaction and overall engagement score.