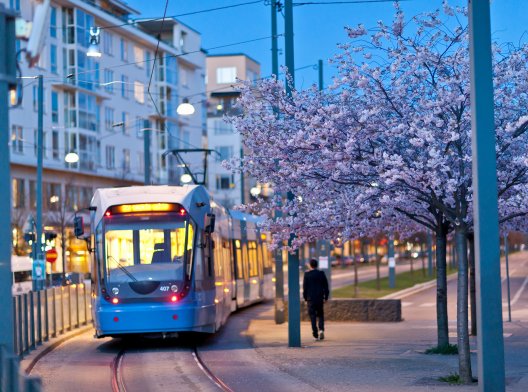 Resultater av aktivt eierskap (eng.)
Highlights


Companies contacted by topic 2020:
| | | |
| --- | --- | --- |
| Theme | Number | Share |
| Environmental | 343 | 50 % |
| Social | 171 | 25 % |
| Governance | 173 | 25 % |
| Total engagements | 687 | 100 % |
| Unique companies | 572 | |
| Type | | |
| Individual | 223 | 39 % |
| Collaborative | 464 | 81 % |
We advocate clear principles and maintain high standards
Storebrand's sustainable investments department is in dialogue with a large number of companies each year, and in this way we help to influence them to move in a more sustainable direction.
By questioning companies about practices and achievements with regards to sustainability, we challenge them to adopt a more proactive approach in addressing these issues.
Through our efforts in the UN Principles for Responsible Investments (UN PRI), we have collaborated with other investors on several issues to exert a positive influence on companies, and we have seen some very good results from this work.



Main engagement activities
Topic or ESG Issue: Environmental, Climate, GHG emissions
Engagement type: Collaborative, proactive
Objectives: Reduction of water use and GHG emissions within intensive livestock producers.
Scope and process: FAIRR is a collaborative investor network that raises awareness of the material ESG risks and opportunities caused by intensive livestock production. The network engages with over 80 companies via several initiatives. Storebrand is particularly active in the meat sourcing initiative directed towards the fast food industry.
Livestock production consumes nearly a third of global freshwater use and contributes 14.5% of global GHG emission. We directly ask companies to de-risk their meat and dairy supply chains by requiring them to undertake climate risk scenario analysis, develop strong supplier policies on climate and water, set science-based targets, and publicly report on progress against these targets.
Results: The initiative started in 2019. Dialogue with companies is ongoing.


Topic or ESG issue: Social. Workers Rights
Engagement type: Individual, reactive
Objectives: Bring the company's attention to freedom of association issues and labor rights so that it can improve its policies and performance regarding its relationship with employees and avoid recurrent strikes.
Scope and Process: Hyundai was excluded from our investments in Q3 2017 due to its recurrent and systematic conflicts with employees in several countries due to the lack of company's recognition of freedom of association rights and anti-union activities. In addition, employees often complained of long days without being paid over time. Temporary workers complained of being unfairly treated. These situations have led to violent conflict and 23 strikes in the last 26 years. After the exclusion, Storebrand has continued its dialogue with the company.
Outcomes: In May 2018, Storebrand Asset Management's CEO, SKAGEN Investment directors and Storebrand sustainability analysts visited Hyundai in South Korea to discuss these issues with high level executives at the company. The company was asked regarding a formal freedom of association policy and its implementation as well as working conditions for its employees. The company has been working with these issues since it was excluded from our investments. Storebrand will continue its dialogue to assess progress. In April 2019, SKAGEN visited the company again in South Korea. The company has policies now and communicated that it is working on their implementation.



Other collaborative investor statements and initiatives
Storebrand is signatory to investor statement on the Bangladesh Accord on Fire and Building Safety where investors urge Bangladesh Government not to abandon the accord in order to ensure safety in the garment sector after the Rana Plaza collapse. Global brands are also urged to actively participate in the Ready-made Garment Sustainability Council and drive sustainable change to eliminate the risk to workers and ensure their safety.


Storebrand is also part of the Call for new independent mine safety systems for tailings dams with focus on the establishment of an independent public classification system for tailings dams, with safety standards being commensurate to consequences of dam failure. This PRI group was established following the deadly collapse of Vale's tailings dam in Minas Gerais, in Brazil in January 2019. The collapse had devastating consequences for workers and communities leaving more than 200 people dead, almost 100 missing and nearly 1000 displaced. Storebrand together with 95 institutional investors (representing more than $10.3 trillion assets under management) has written to 683 extractive companies seeking greater disclosure on the management of tailings storage facilities ("TSF").

Storebrand is also a signatory of the Investor Commitment to Support a Just Transition on Climate Change launched in May 2019. There is an increasing recognition that the social dimension of the transition to a resilient and low-carbon economy has been given insufficient attention, notably in terms of the implications in the workplace and wider community. Investors commit to incorporate these social issues in their climate practices by, for example, including them in climate-related engagement on corporate practices, scenarios and disclosures.

Storebrand recently signed an investor letter to Amazon requesting a call to discuss the situation of labour rights in Amazon's operations and supply chain. Amazon's growth over the past five years has been astounding but its lack of attention to social risks poses legitimate questions. The company has also been reluctant to investor engagement.

Storebrand supported once more the investor statement to G20 governments on phasing out subsidies to fossil fuels. This has been an initiative since 2017 where, every year, investors send a common letter calling on G20 governments to phase out subsidies and public finance for fossil fuels, and to accelerate green investment and reduce climate risk.